News
Jan 15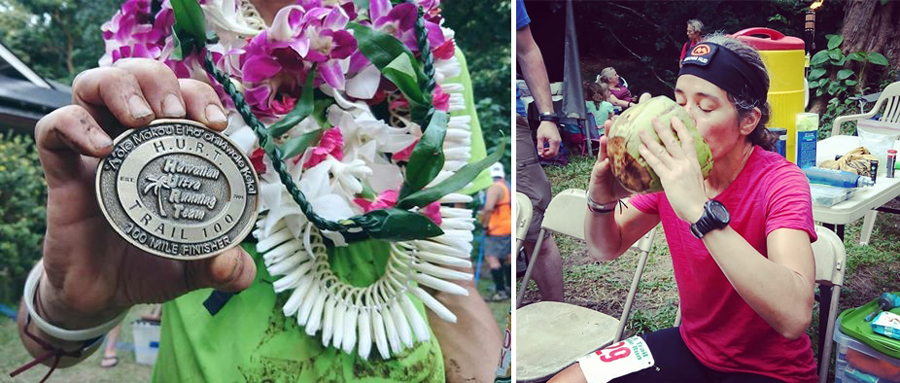 Another Lawrence area runner shines this winter! Congratulations to Amy Weidler-Hyten on the completion of her first 100 miler, the HURT 100. The Hawaiian Ultra Running Team's Trail 100-Mile Endurance Run (held Jan 13-14) is one of the toughest races. Amy finished strong thanks to a great Lawrence Trail Hawks support crew and pacers that stayed on top of everything and helped her cross the finish line ahead of schedule. About the HURT100
Jan 13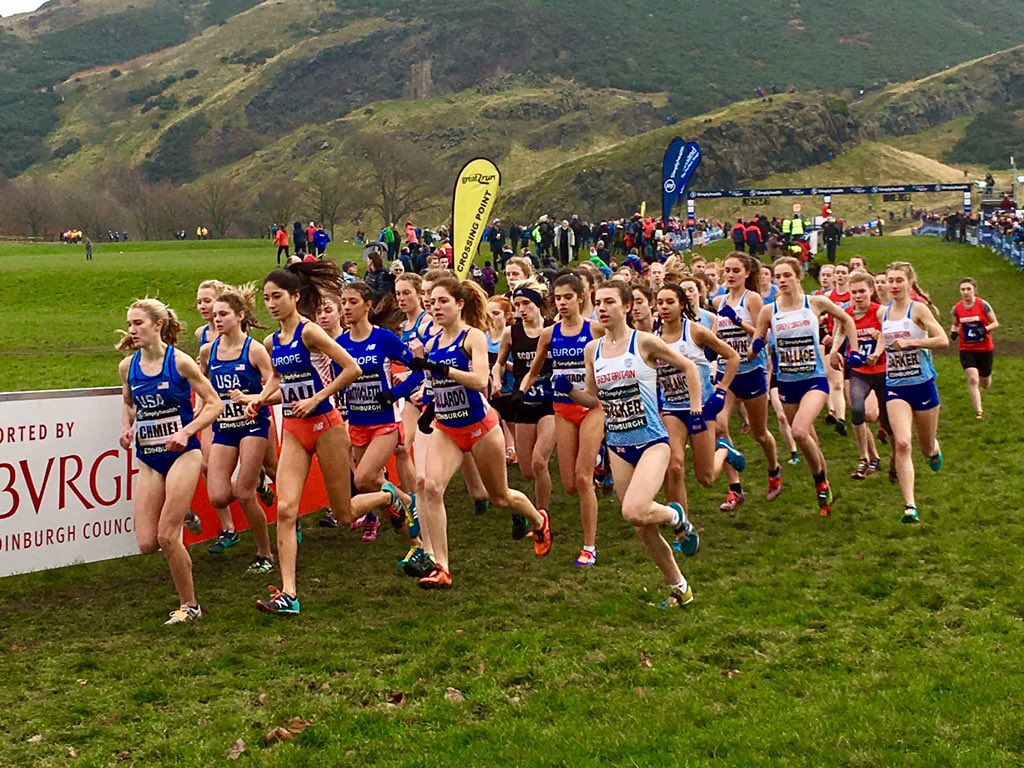 Just got the results from today's 4K cross country races in Scotland for Emily Venters and Callie Logue, the two Kansans on the USA Junior Team. Great Britain beat the US by one point, 26 to 27. USA's Kelsey Chmiel won overall with Emily taking 10th in 14:34 and Callie in 16th in 15:15.
The Simplyhealth Great Edinburgh XCountry pits the best of Team Great Britain & Northern Ireland against Europe and the USA. Athletes compete across four races; the junior men's 6km, the junior women's 4km, senior men's 8km and senior women's 6km.
The overall winning team will be determined by the best aggregate finishing positions of the four best placed athletes in the junior races. Results from all the races
Jan 9
The Kansas Road Race Records has named Evan Landes (Lawrence, Mulvane) and Dee Boeck (Lawrence) as the 2017 Runners of the Year. See the report and other recognized runners.
Early report: Paul Heitzman (Eudora) has been selected to the USATF Masters Hall of Fame for 2018.
Jan 2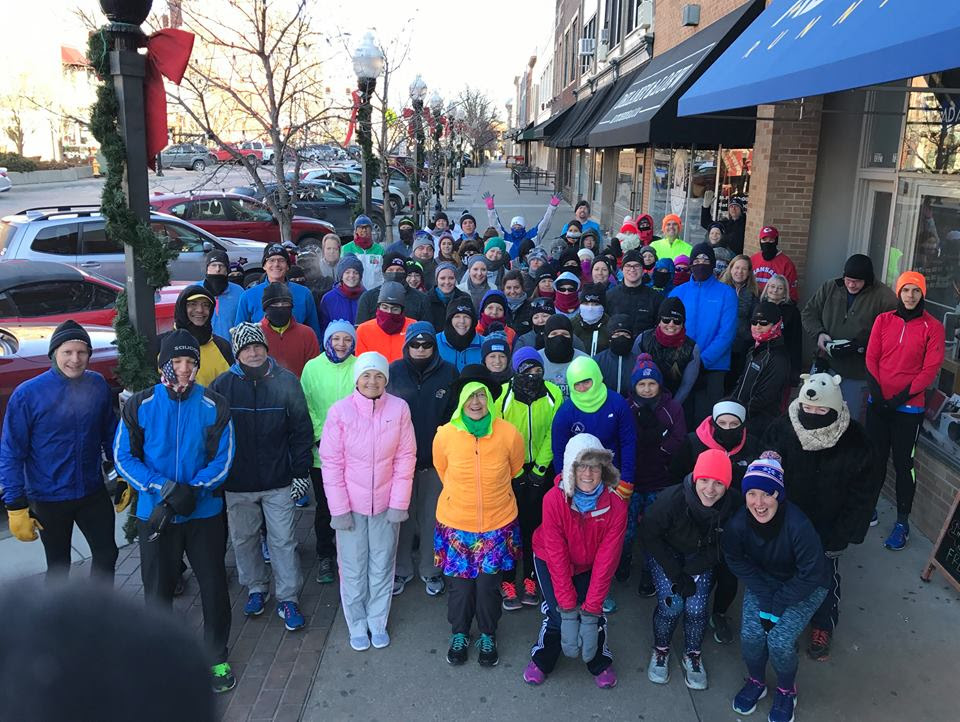 Minus 6 degrees did no deter runners from starting off the New Year from the Ad Astra Running Store. (J. Jenkins photo)
Dec 31
Here's a video from the six major marathons this year - done the ESPN Run way - fast-pace editing with comments from runners from all over the world and glimpses from each of the major marathons. ESPN Run is a Spanish language web site, but plenty of English spoken.