News
Dec 8
Joint pain, heart problems, boredom, dubious fashion. It's easy to come up with reasons not to run. So why do it at all? "You don't choose running—running chooses you." It's one of those rare pursuits where, while engaged, I'm never beset by the feeling that I should probably be doing something else. more (by Martin Fritz Huber, 12/6/16, Outside Magazine)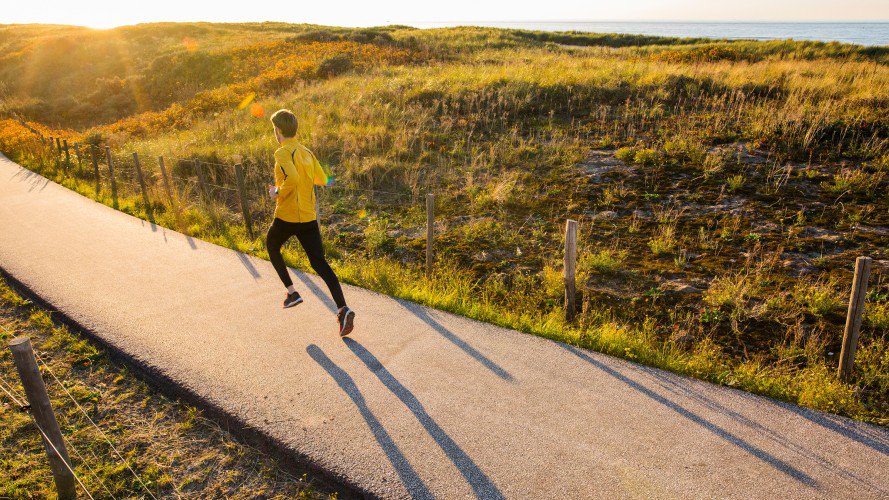 Dec 6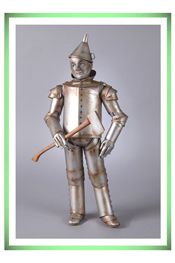 Loosening up Tin Man and Woman - a 5-minute Warm-up for Runners.
On Sunday, my wife and I drove to a local trailhead to run, sore from a week of training. We put the car in park and stepped stiffly out, impersonating the Tin Man and Tin Woman trying to do an unpracticed robot dance. Our first attempts at movement were comedy tinged with sadness, kind of like the emotions you feel when watching the evening news.
But we had an antidote to our struggles—a tried and true pre-run routine. We warmed up and proceeded to have one of our best long runs of the season.
More (by David Roche, Trail Runner Magazine)
Dec 5
Training programs for the new year:

Tesa Green and Heidi Matsakis are launching our running coach business called HT Method in January, just in time for marathon season.  We offer individualized training plans for any distance. The programs typically come with one-on-one instruction with a coach on a customized training plan, strength training, general nutrition and fueling strategies, and mobility/stretching drills. We were wondering you would be willing to advertise our contest that runs through Dec 26 for a FREE 18-week Marathon Training Plan.  Contest details can be found at http://htmethod.space/contest/
And the guru of the RunWalkLawrence program, J. Jenkins, has opened registration for his various training programs for the half marathon, 10K and 5K distances using the Galloway run/walk method - all beginnng Jan 7th. More info at: http://www.adastrarunning.com/run-walk-lawrence-1/
Nov 29
The MKA Rescue Run in Topeka, Saturday evening (Nov 26) was also the RRCA Kansas 5K Championship and special awards were given to the top male and female winners in the Open, Masters, Grand Masters and Senior Masters. Dee Boeck (Lawrence) is shown with her award as the Senior Master winner.
Nov 24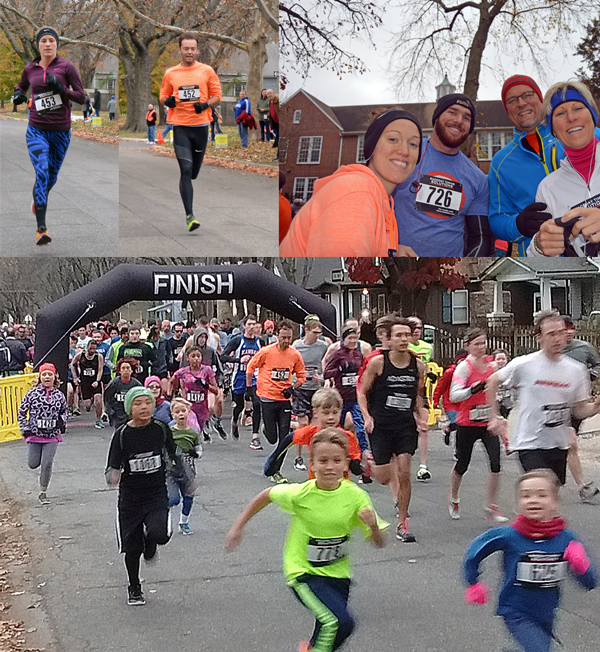 Check out the results from the runLawrence Thanksgiving Day 5K. Thank you to all the 1175 participants setting our second all-time high attendance which included Olympian Amy Cragg and female winner, now of Portland and formerly from Leavenworth, KS. It was a family sweep as Alistair Cragg (Portland, OR) won the men's race. Check out your pictures, taken by our photographer Gary Henry.
Nov 21
More photos by Kyle Morgison from the Nov 12th Billy Mills 10K.
Nov 19
Thank you to everyone who has already signed up or volunteered to help our Thanksgiving Day Run. Reminder packet pickup is available on Wed, Nov 23 at Ad Astra Running, 734 Mass, our title sponsor. Please come in after 11:30 am and before 6 pm. Allow us time to set up. Thanks to Riordan, Fincher, Munson & Sinclair for their support of the children's fun run.
We are still needing a couple more course marshals, help at the clothing bag drop table (3-4 people). Volunteers get nice long-sleeve shirts.
Nov 18
Congrats to our junior champion Wendall, pictured here wearing Billy Mills' KU championship ring. Photo from the Billy Mills 10K at the Haskell campus, Nov 12.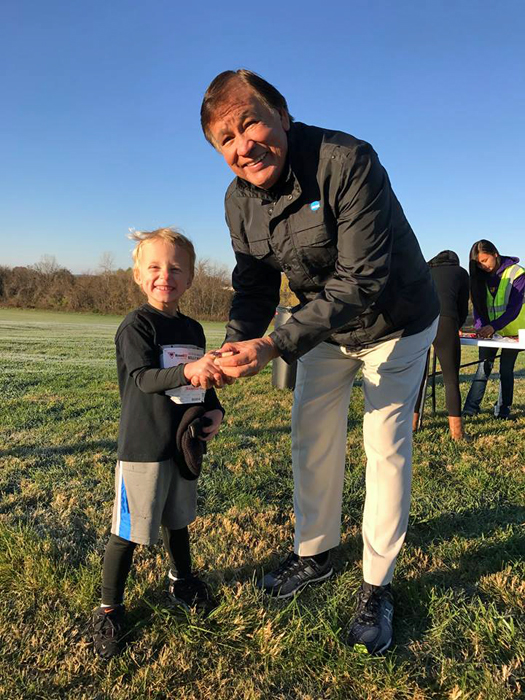 Nov 8
How does racewalking stack up against running in terms of positives (fitness and health) and negatives (injuries)?
Answer (by Gretchen Reynolds, NY Times, Sept 9, 2016)