Dec 29 - A Roast for Paul Heitzman and Dick Wilson was held at the Mass Street Deli this Thursday evening honoring these guys who hold so many age group records and have contributed so much to the running community. Photos above (left) Dick with Paul Boone one of the organizers and Paul H. (middle) The roasters and the roasted. (right) John Rinkenbaugh and Dave Halferty talked about being "girled". (photos courtesy of Paul Boone)
Dec 23 - Happy Holidays to everyone. The next race is New Year's Day at Clinton State Park - a 5 mile (& 2 mile option) cross country race. This is not just your average trail run. See the entry form.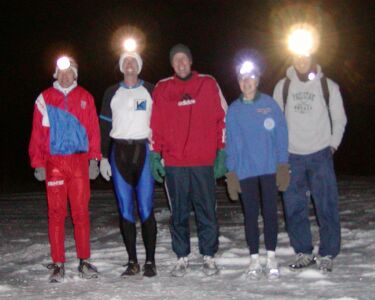 Dec 17 - Late Night with Mook - More promotion for LNWM this year, but we only tied the record attendance of five. Dee was the newcomer, but it's still a run that has attracted only people who have orienteered before. 25 degrees, dark, about 2" of snow, on trails - you're a little nutty or have lived in Sweden.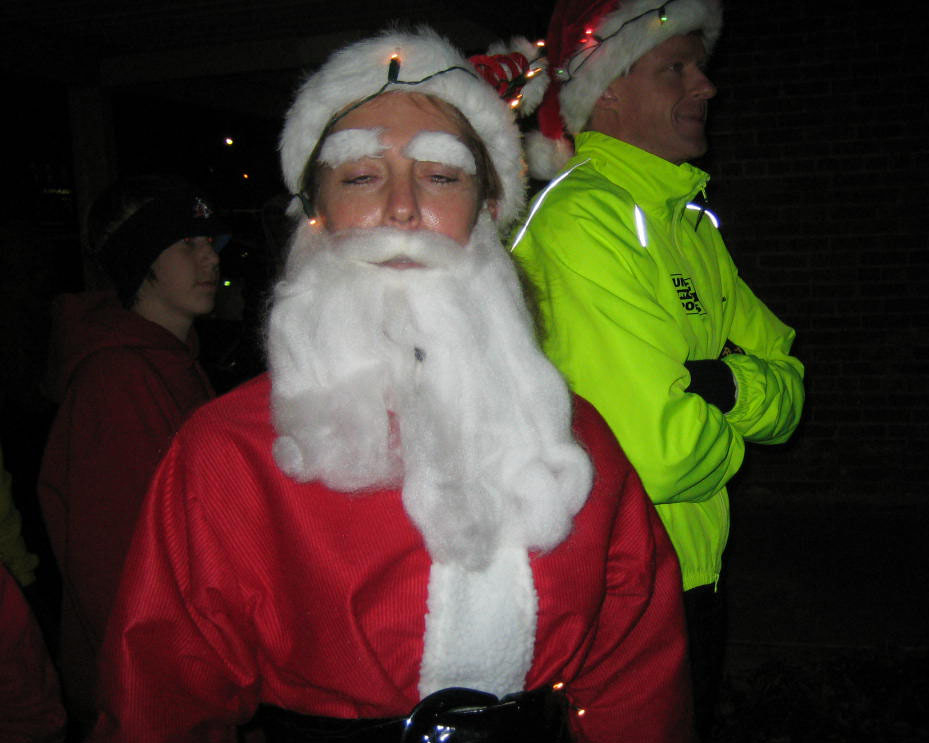 Dec 15 - Red Dog's Downtown Winter Run. At 6:30 pm, the Red Dog Dog Days Group held their benefit run downtown to raise money for the Lawrence Humane Society. Channel 6 was on hand to record the event. After running up and down Mass Street, a social with caroling was held at the Eldridge Hotel. This is Santa Laura on the right.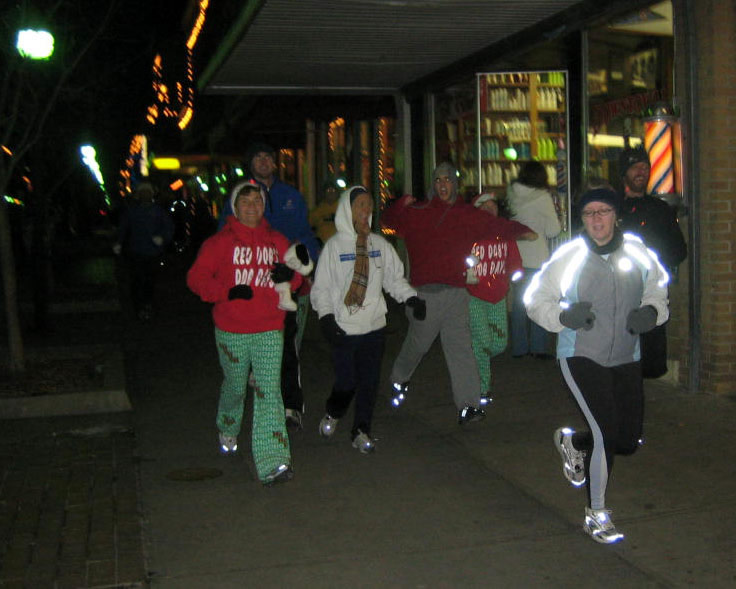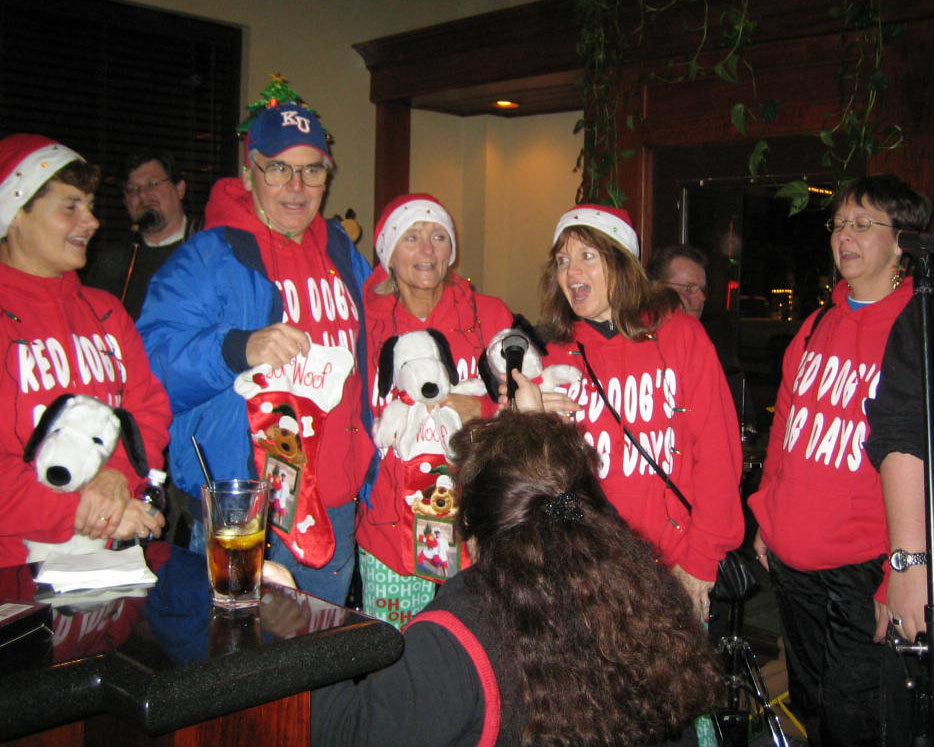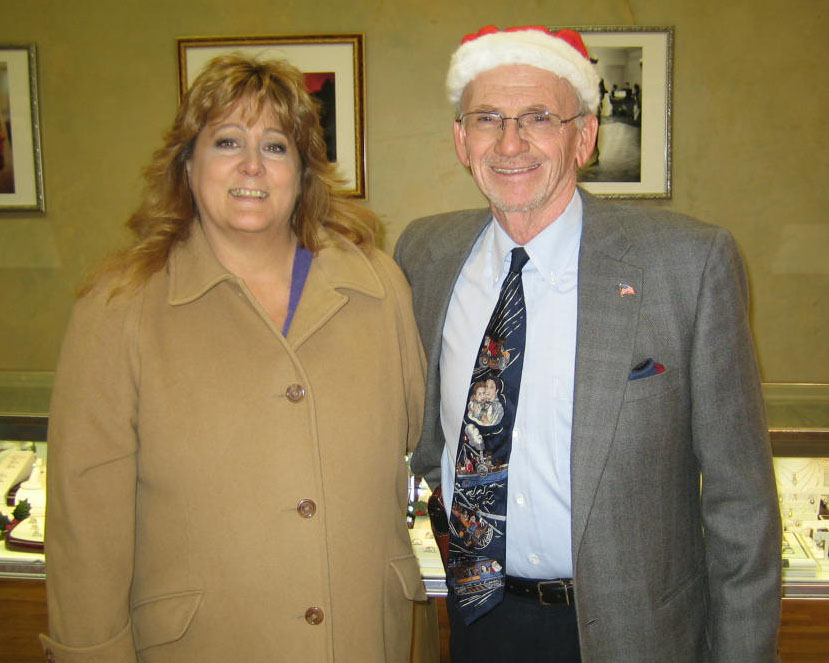 (left) Red Dog's Downtown Run with runners dressed in Christmas lights and bells; caroling at the Eldridge; Midge Grinstead and Red Dog (Jerry Henley photos)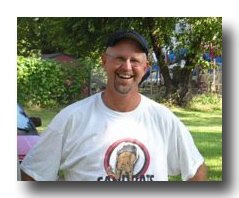 Dec 14 - Congratulations to Paul Boone for being named the coach of the year by the Kansas Cross Country and Track and Field Coaches Association with the success of this year's Eudora High class 4A girls team.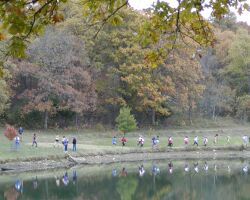 USA Track & Field makes it official - the National Junior Olympic Cross Country Championships will be held in Lawrence at Rim Rock Farm in Dec 8, 2007. About 10,000 people will be in town for the event. We can't thank Bob Timmons enough for all he's done for this running community. (from the Lawrence Journal-World)

Dec 13 - Danni won! Does that make Wally Brawner the second most celebrated runner from Tonganoxie?

Dec 11 - Tonight Danni Boatwright will compete in the "Survivor: Guatemala" finale. Danni is the niece of Don and Lori Cackler. Find out if she wins the $1 million on channels 5 and 13.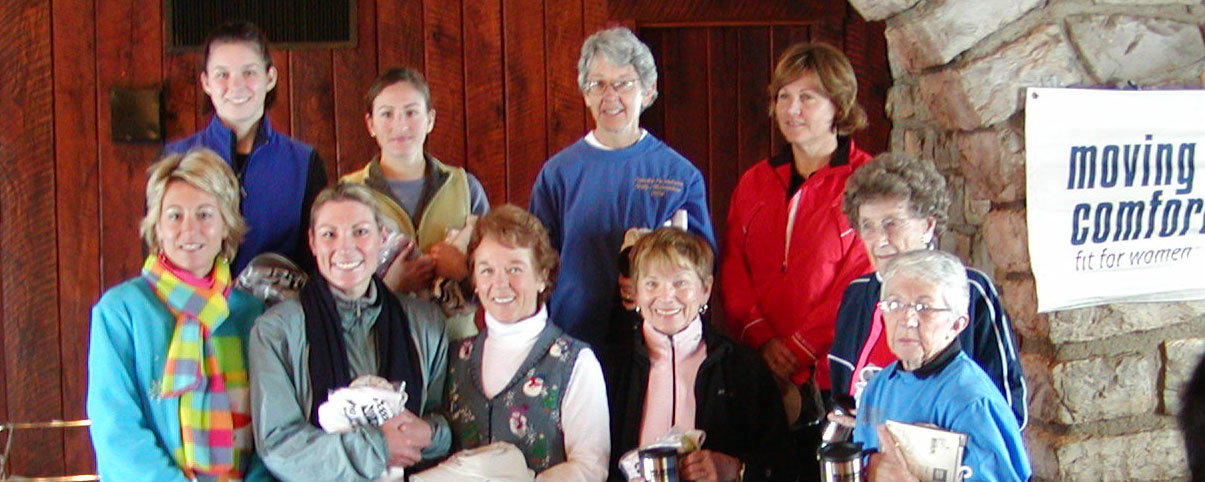 Jodie Smith (back left) and Dee Boeck(back 2nd from right) among the 2005 MARA Grand Prix winners.
Dec 10 - Congratulations to MARA Grand Prix winners: Lawrencians Jodie Smith and Dee Boeck were the 2005 winners in their respective categories (F20-24 and F55-59). Karen Hyde finished second in F40-44 in the year long series of road races throughout the Greater Kansas City Area. Dee has been the top point winner in her category eight of the last nine times.

Dec 7 - Late Night with Mook is Sat, Dec 17. If you have never run on the river trails, we will have a qualifying run, Sun, Dec 11. Meet at the river trail head (the boat ramp parking lot) and be ready to run at 9:30 am. With the first snows of the season, it's time to show your mettle and run when it's cold, with snow, in the dark. You've got to see the monster headlamps.

Come to the Chili Run, Sat, Dec 16 (10 am) at Wyandotte County Lake to run 6.5 miles, then eat chili and see several of our members get their Grand Prix awards. If you are a MARA member, the run is free. Or you can pay $5. Bring old shoes, trophies, awards and cash donations to be distributed to local KC charities.
Dec 4 - Minutes from club meeting.