Jan 29 - How did the the local runners do today at the Groundhog Run?
Winning their age categories were: DJ Hilding (M20-5K), Dee Boeck (F55-10K), and Richard Friesner (M20-10K).
Taking second were: Jodie Smith (F20-5K), Wally Brawner (M65-10K), Keith Dowling (M50-5K), and Teri Oberzan (F55-5K). More results
Jan 20 - Club member has bone to pick about cracks in sidewalks. . . Marathoner Dennis Anthony was featured in today's Journal World pointing out the city's worst sidewalk problems (see article).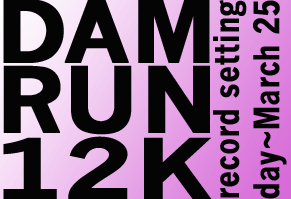 Jan 15 - Come to the Dam Run on March 25 and put your name in the record books. The 12K distance is rarely run and here's a chance for many people to set the state record. Take a look at the records and decide for yourself.
Jan 10 - Minutes from Sunday's meeting.
Jan 8 - Diane Waltho finished the Disney World Marathon today in 4:27:25, good for 63rd out of 866 in her age category. Other Lawrence results.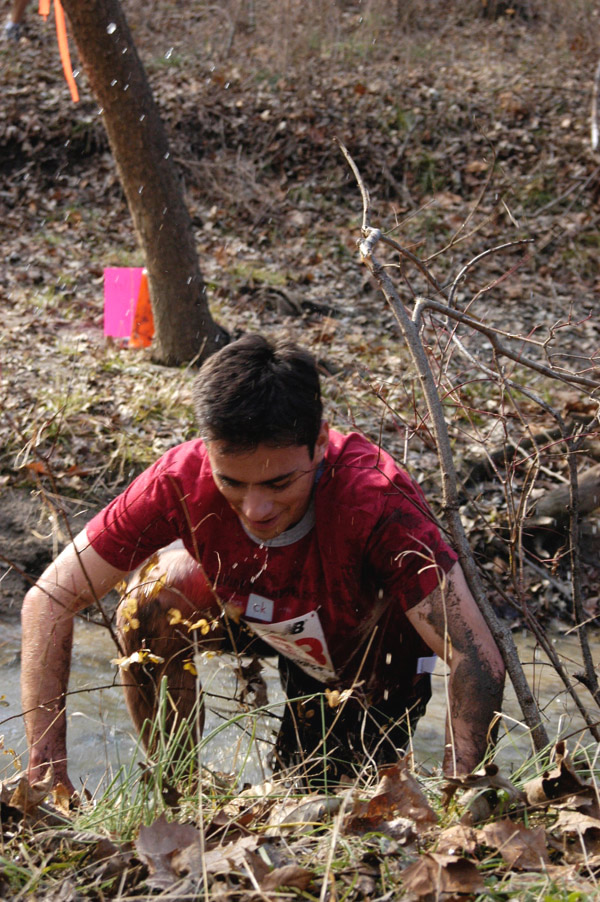 Jan 1 - Results are posted for the Clinton Cross Country Challenge. 61 degrees and sunny on New Year's Day - couldn't have been better. Congratulations to Steve and Marcia Riley for putting on another fine run. Photos: (above right) Matt Riley making a splash at the creek crossing. (right) Ricardo Weigend (Monterey, Mex) climbs out of the creek (CCCC photos by Justin Riley).
For those with GPSs and into techie information from your races, take a look at Mike Eglinski's report. You will need Adobe SVG viewer. This works only with Internet Explorer.
Change the background to "topo". Click play and watch Mike run. The elevation chart is nice; the climbs were not.
We wish Molly Wood a speedy recovery from her fall earlier this week on one of her early morning runs.
A special thanks to Janet and John Huchingson for hosting their day long News Years social. Club members and neighbors stopped by their home for walks or runs plus food and conversation.