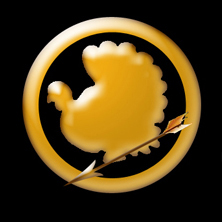 Aug 31 - Thank you, Graham Family! You are the first to sign up for the runLawrence Thanksgiving Day 5K this year. The web site had been activated several weeks for testing. We've been found, so everyone is welcome to join us on Nov 22nd. Family discounts as always and a free 1 mile fun run for kids. This year RRCA will recognize the fastest as state 5K champs. The link to sign up.
Aug 30 - Increase lean muscle mass and you'll perform, look and feel better. Why? More strength means more joint stability, stronger bones and ligaments, and increased calorie burn—even during rest—because muscle burns more calories than fat.
We're not talking about putting on 10 pounds of muscle—that amount of extra bulk could impede performance in endurance athletes. Rather, improve your body composition by shedding excess body fat and adding lean muscle, and you'll become a better and, most likely, lighter athlete. This plan requires a mental shift in how you view and approach weight loss—simply slashing calories won't get you there. more (by Sabrina Grotewold, Active.com)
Aug 25 - KSU's Erik Kynard soared to take the silver medal at the Summer Olympics men's high jump. NBC highlights.
That success also put Erik on the David Letterman Show.
Aug 23 - Even if you're not fully prepared for your long race, there can be pleasant surprises. Lawrence Trail Hawks, Laurie Euler and Nick Lang, now living in Colorado entered this year's Leadville 100.
"Nick and I started together and set off at an easy pace. Soon we ran into another couple: Sean and Laura. Sean had told us of his plans to propose to Laura at the finish line so I was brimming with excitement for them. I didn't have much excitement left for myself and 3 miles into the race I already felt like lying down on the side of the road to sleep. . .
"So I was already getting emotional (ok crying) on this trail, knowing that I might not make cutoff, that everyone was ahead of me, that I wouldn't have Nick to pick up the pieces when I got into the aid station...when all of a sudden there was Nick! It was maybe 15-20 minutes from cutoff. I cried more because I was just happy to see him and get a hug. Then he pulled out this little silver pouch and got down on one knee and I totally lost it. All of my feelings turned into one super emotion which leaked out of my face. I was tired, wanted to quit, happy to see my boyfriend, couldn't believe he was actually proposing, pissed that now I couldn't quit. . ." read more
| | |
| --- | --- |
| | |
Aug 17 - Stop Sacrificing Sleep - A 2010 survey of more than 30,000 people in 23 countries commissioned by the Philips Center for Health and Well-Being showed that the U.S. has the third-highest sleep-deprivation rate of any country. Even if you know about the beneficial effects on creative problem solving, improving memory and mood elevation of a good nights sleep, there are other important reasons for runners to prioritize sleep. read more (June 2012 Trail Runner)
Aug 13 - 125 runners took part in Coleen's Sweaty Ass Run Aug 11, at the Prairie Center in Olathe hosted by the Lawrence Trail Hawks. Photo by Chris Wristen.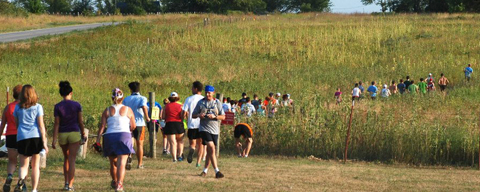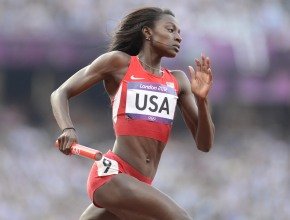 Aug 12 - KU's Diamond Dixon's third leg of the women's 4x400 helped the USA qualify for the final. She was replaced by Alyson Felix in yesterday's race. The USA won and Diamond gets her Olympic gold medal. Dixon becomes the eighth KU track & field Olympic gold medalist and first since Al Oerter won the discus in the 1968 Mexico City Games. more from KU Athletics
And speaking of running (up and down the court anyway), former KU basketball player Sasha Kaun, helped Russia to the bronze medal over Argentina.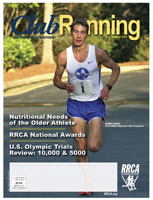 Aug 9 - Club Running is the complimentary publication for the household members of the RRCA. Club Running is made possible from support by our advertisers and through a partnership between the RRCA and the Running Network LLC. You can view the latest issue on-line.
The web page editor was on vacation the last week. Results from the Aug 4th Red Dog Run are now posted. Below is the photo of the start; more photos at SeeKCRun