February 2014 archives
Feb 28
The Feb 8th Psycho WyCo Run Toto, Run 10-mile trail race is a difficult and technical course. Add 12 inches of snow, and you have a whole new monster. Here's a video shot with a GoPro by Jeremiah and Jenna Paige.
Feb 25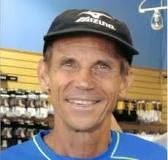 Olympian Jeff Galloway is coming to Lawrence this March 15 to celebrate the start of RunWalkLawrence's marathon training program. Galloway's advocacy of walk breaks has led some to dismiss his approach as unsuitable for more experienced runners; however, walk breaks can lead to faster times in longer races, regardless of a runner's level of experience. more details
Feb 20
Canceled: Topeka Run for Life 10 Miler: "Thanks to all who have contributed to and participated in the Run for Life the past 18 years. Due to a need to reorganize the leadership and sponsorship of the event, the race will not be held in 2014. We look forward to seeing everyone back in 2015." - Ray Gabel
Feb 19
Any runner who attempts a long distance race without properly preparing courts disaster.
When I first presented the principles of this program at a talk I gave at a large marathon expo, I couldn't help but notice the reaction of a woman sitting in the front row. When I announced that it's possible to fully prepare for a marathon by running no more than 35 miles per week, she slowly shook her head from side to side, a frown on her face.
I wasn't the least bit upset by this reaction. read more
(Jeff Horowitz, running.competitor.com)
Feb 12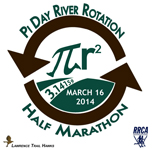 The Lawrence Trail Hawks will host the 4th annual "Pi-Day River Rotation Half-Marathon and 5KTrail Race," Sun, March 16, 8 am, on the Kansas River trail system.
The two races marks Pi-Day, a March 14 holiday held in honor of the mathematical constant Pi, 3.14. The race course is a winding, twisting, mostly smooth trail with a few roots and inclines sprinkled in for fun. Volunteers will serve up homemade pie at the finish line. The Lawrence Trail Hawks are Lawrence's original trail- and ultra-running club.
More information
Feb 9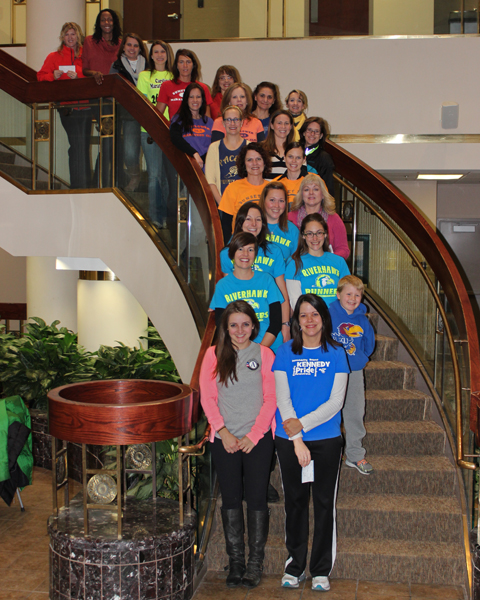 On February 9th, runLawrence presented 11 elementary school marathon clubs and the Douglas County CASA Shepherd Shoe Fund with donation checks from the proceeds of the 10th annual Thanksgiving Day Run. runLawrence hosts the run each year to celebrate physical activity and raise money for local running programs.
Feb 3
From the San Antonio CFF Tower Climb on Feb 1 - "This race kicked my butt. Ran a strong mile 6:11 (5th) then hit the stair well.....ouch. It was a long way down. 9:31. It was fun, going back next year." - Keith Dowell
The competition is a 1 mile run followed by a run up the 952 steps of the Tower of the Americas.
M50-59
full results
Pl
Ovrl
Name
Run
(1 Mi)
Stair
Climb
Pace
Total
Time
1
9
Edmund C CURRAN
6:42
8:16
63.68 stair/min
14:58
2
14
Orlando GONZALES
6:30
8:51
62.09 stair/min
15:21
3
23
Keith DOWELL
6:11
9:31
60.77 stair/min
15:41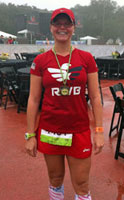 And from the New Orleans Rock n Roll Half Marathon on Sun, Feb 2, LaRisa Chambers-Lochner (right) posted a 1:59:44.
Feb 1
Tomorrow is Super Bowl Sunday, so the runLawrence club meeting will be the following Sunday, Feb 9. 4:30 pm at Lawrence Memorial Hospital.