September 2015 News
Sep 27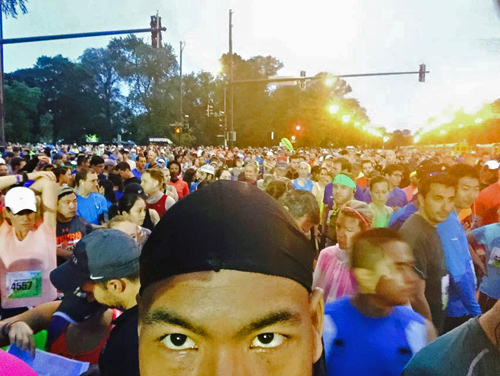 Kilroy was here - actually it's Jason Holbert at the Chicago Half Marathon this morning. He ran a 2:09:04.
---
;
Sep 26
Congratulations to the middle school CC coaches, Maresa Cuevas and Kyle Morgison, who both took second in their age divisions at the KC Zoo Run today. Results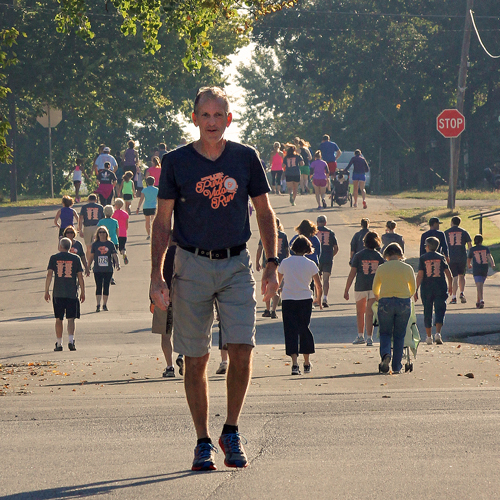 The Pura Vida Run is held annually in memory of Nathan O'Neill. Race director Jay O'Neill is shown (above) heading back to the finish after sending the runners off around Winchester. more photos
Sep 23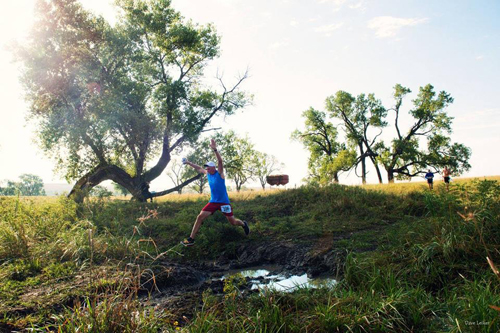 The second-annual Race the Chase event (Sept 19th), sponsored by Dirty Kanza Promotions, started off on a cool morning in Cottonwood Falls.
Steam was rolling off of the waterfall near the bridge as 90 runners gathered for the start of the 10K, 25K and 50K races on Saturday morning.
LeLan Dains, of Dirty Kanza Promotions, said that the event saw bigger growth than expected. more (Jesse Murphy, Emporia Gazette, 9/21/15. Photo, by Dave Leiker: Dan Kuhlman leaping over a muddy section of the course.)
Sep 22
Run, run, run - plenty of events to participate in on Fri, Sat and Sun. Get out and run, spectate, learn a new sport, support a good cause. You can't be too young or too old. Check the Coming Events.
Sep 19
Check out the photos from the Dr Bob Run at Rim Rock today. Below - going by the Wes Santee silhouette are (r-to-l) Don Cackler, Price Banks, Marge Banks, Maggie Childs and further back Christina Crispell (527). | Complete results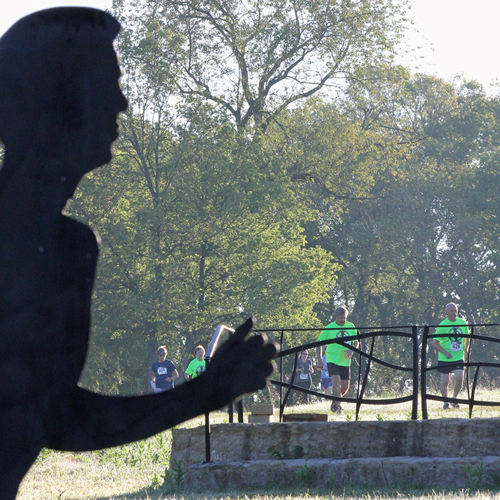 Sep 18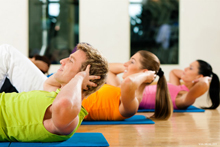 Take a second to think about your gym routine (I'll wait). Got it? Now, I bet you feel pretty good about the fitness moves that you've incorporated -- you're hitting the big muscle groups, you're the champion of the weight room, and plus, these moves are so popular that they have to be effective. Right?
Wrong.
Here, find out if any of your fitness routine is actually falling flat -- plus, expert-approved advice on taking your workout to the next level. more (by Lisa Hoehn, The Active Times)
Sep 17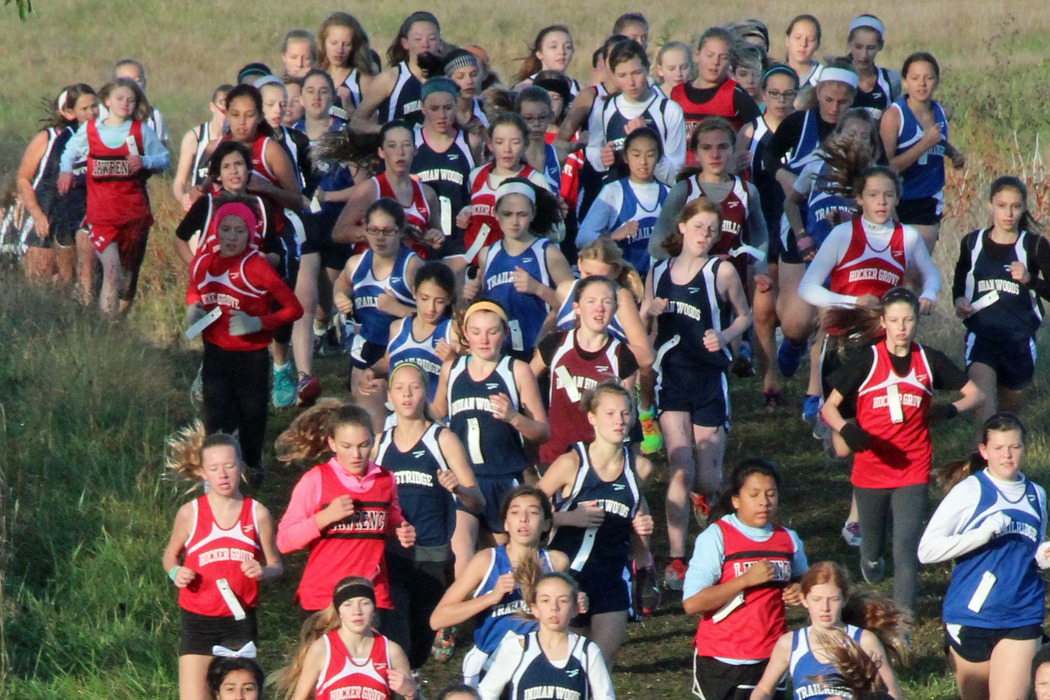 Cross Country Is…
Cross Country is not simply about the race. Cross Country is all about what you do to prepare for the race.
Cross Country is sitting in the school gym during the football team's Friday afternoon pep rally consumed in thought about your race the next morning.
Cross Country is your alarm clock rudely reminding you on a humid July morning that your competition is not sleeping in. more (by Greg Hall, July 23, 2015)
Sep 16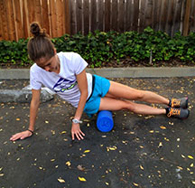 The 10 Commandments of Healthy Running - How to stay happy and injury-free on the trails.
1. Thou shalt foam roll.
2. Thou shalt not start a run with cold feet.
3. Thou shalt stretch thy calves. . .
more

(by David Roach, from Trail Runner)
Sep 15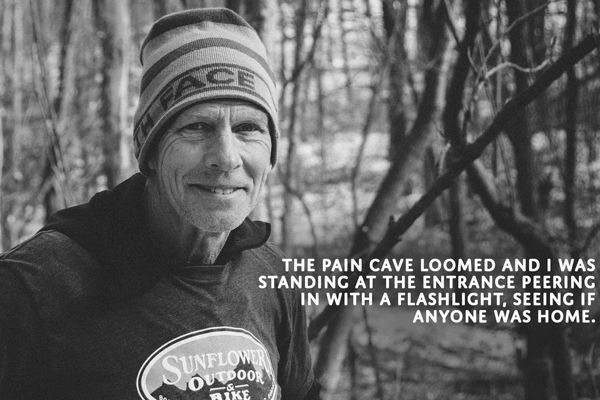 You have to hand it to Lao Tzu when it comes  to cryptic epigrams, and in the context of the race where I found myself the "leave no footprints" could have many meanings.
The working hypothesis was that training in the heat and humidity of a Kansas Summer would pay big dividends in running the Paavo Nurmi road marathon in Northern Wisconsin. At mile 23 of the Paavo, it was being put to a severe test and I began to fear, along with Huxley, that this might become the "slaying of a beautiful hypothesis by an ugly fact." Totally soaked through - shirt, shorts, socks, shoes,  all dripping wet and ferocious blisters working up on several toes. I had hung onto my race pace of 7:30/mile up to this point, but somehow I knew the last 3+ miles were going to get 'interesting', my mind and body began a long, heartfelt conversation...
"I really like trails, the woods, nature - what am I doing here?"
more
(Sunflower Staff Blog on Dan Kuhlman, Sept 2015; photo by Andrew White)
Sep 14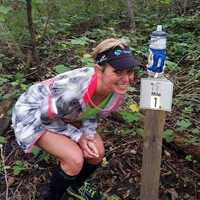 Congratulations to Tesa Green in her first 100 miler, not only finishing, but coming in as the fastest female at the Hawk 100 this weekend. Her 27:01:58 was the 7th best overall time. The event was held at Clinton State Park and hosted by the Lawrence Trail Hawks.
Sep 13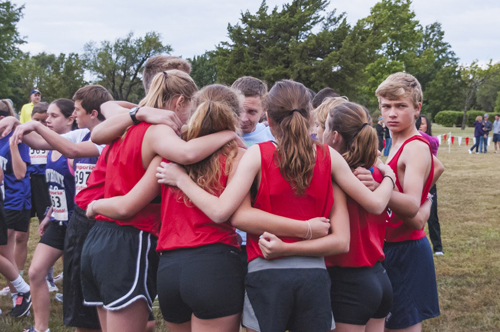 Kyle Morgison photographed the cross country races at Emporia attended by our middle school runners. See all the photos.
Sep 13
Scenes from the Plaza 10K in Kansas City. Flickr photos | Results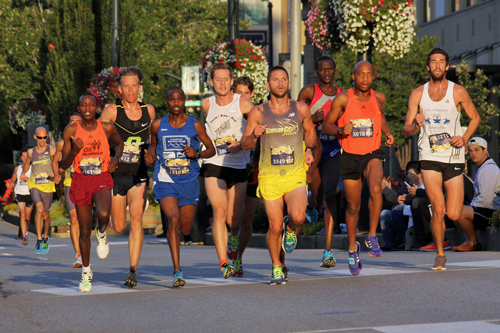 Sep 12
A team from the runLawrence Middle School Youth Running Program ran at the Emporia Cross Country Invitational this morning - shown here with their coaches. (photo by Susie Fagan)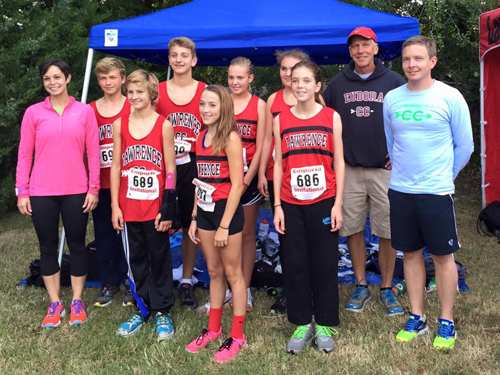 From Coach Dan Kuhlman:
We had several runners compete in a meet at Emporia today and had a lot of good performances. Results:
7th grade boy (1 mile)
Christian Bandell 21st/out of 83 - ran 6:22 (pr)
8th grade girls (2 mile)
Erin Fagan 5/62 (medal) 13:35
Maiki Martinez 10/62 14:04
Bella Stull 21/62 14:29
Bella Crawford-Parker 34/62 15:37
8th grade Boys (2 mile)
Zach Venters 2/77 (medal) 11:31
Caelen Cordes 12/77 12:25
John Loos 30/77 13:20


Sep 12
Nice morning but a small crowd at the Perry After Prom 5K this morning. The fastest time was posted by Kathy Shobe (Oskaloosa); her 22:01 was a minute faster than she ran last year.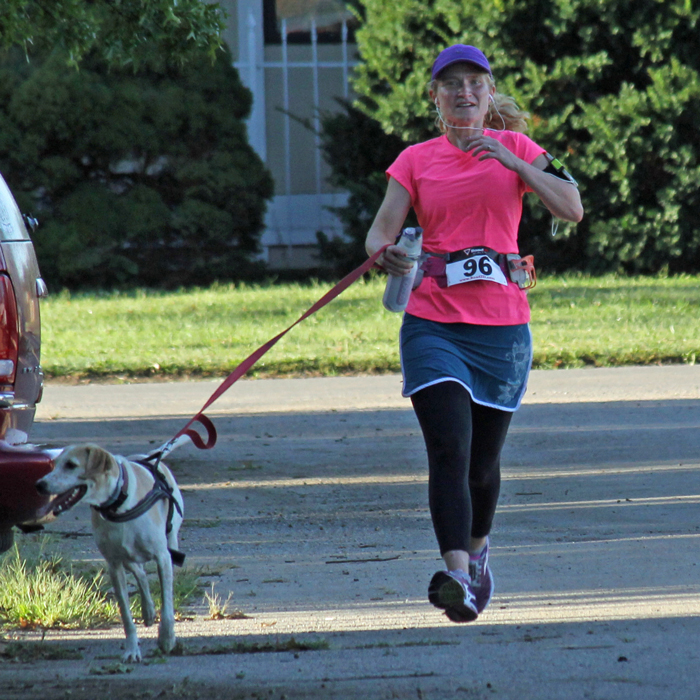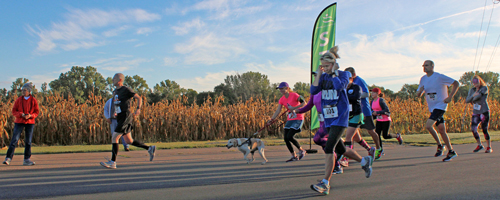 Sep 11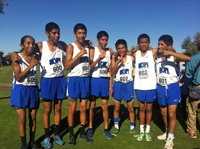 The history of Native Americans is full of running stories. Whether as a part of ceremony, a way to get messages out to other tribes or for fun, running has been a part of Native communities.
This legacy has influenced contemporary runners today, pushing them to achieve greatness through competition. From the one of the best cross country track coaches to Olympic medal contenders of the future, Native Americans say that culture influences their success in running. more
(by Rhonda LeValdo / Native Health News Alliance, Sept 2015; photo by Patty Talahongva)
Sep 9
"Run Free: The True Story of Caballo Blanco" will premiere at the Screenland Armour, located at 408 Armour Rd, in North Kansas City, MO, on Wed, Nov 4th at 7 pm. The event is sponsored by the KC Trail Nerds. Tickets are $12 in advance or $15 at the door the night of the show.
More information: www.runfreemovie.com | trailer
Sep 8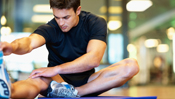 It's best to do a dynamic warm-up before exercise. As opposed to static stretches, which are held for 30 seconds or more in the same position (think toe touches), this type of stretching involves active movements that mimic your actual workout. more
(from Activ.com: Should You Stretch Before or After a Workout?)
Sep 7
Celebrating Labor Day at the Leawood 5K are members of the ILGWA. Not really, but they are all medal winners.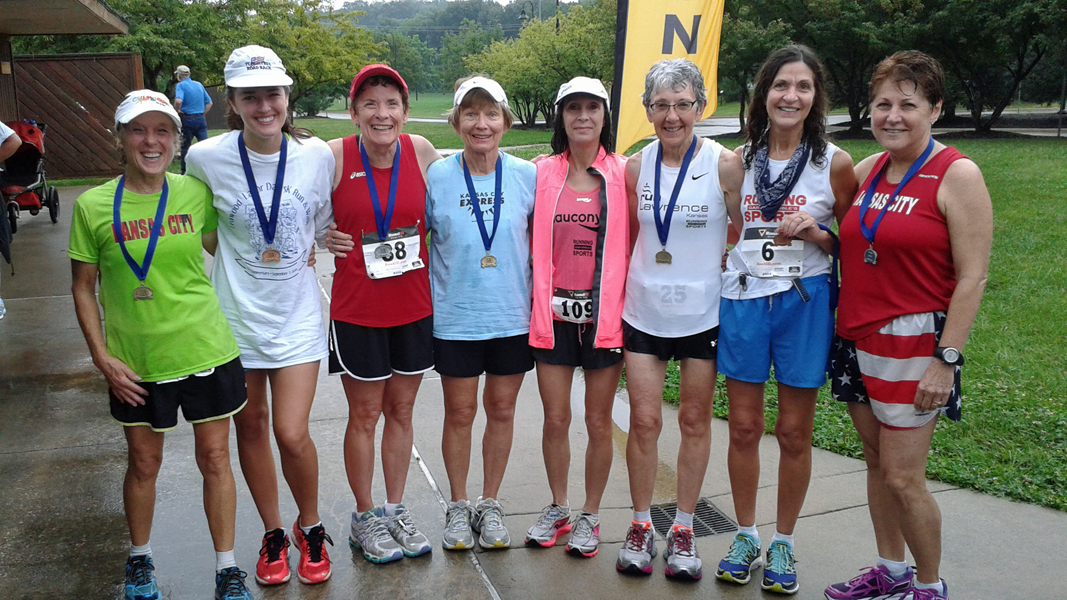 (l to r) Suzy Turner, Suzy's grand daughter Julia, Mary Haley, Ann Nelson, Kathleen Johnson, Dee Boeck, Anna Allen, and Sandy Weston. more photos | results

Sep 6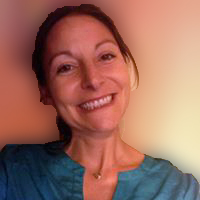 Many of you already know, many of you don't know, many of you are confused…it hasn't been officially official until right now- but now that it is- I'm happy to say that I'm going to be managing Garry Gribble's Running Sports in Lawrence. As we look forward, my goal is to serve all of the running community of Lawrence and beyond with proper shoe and gear knowledge, quick access to anything running related you may need, community outreach, club discounts, education clinics, training groups, community fun runs, certified running coaching, support for races, a volunteer presence in the community- and a really cool store downtown with a very cool local running staff team to help you. Come in and see us! - Kendra Kuhlman
Sep 5
The Trail Nerds hosted the annual North Shore Trail Run at Clinton State Park. David Ballew (Overland Park) is shown competing in the 10K. Check out the results for all the distances: half marathon, 10K and 5K.
(Mile 90 Photography)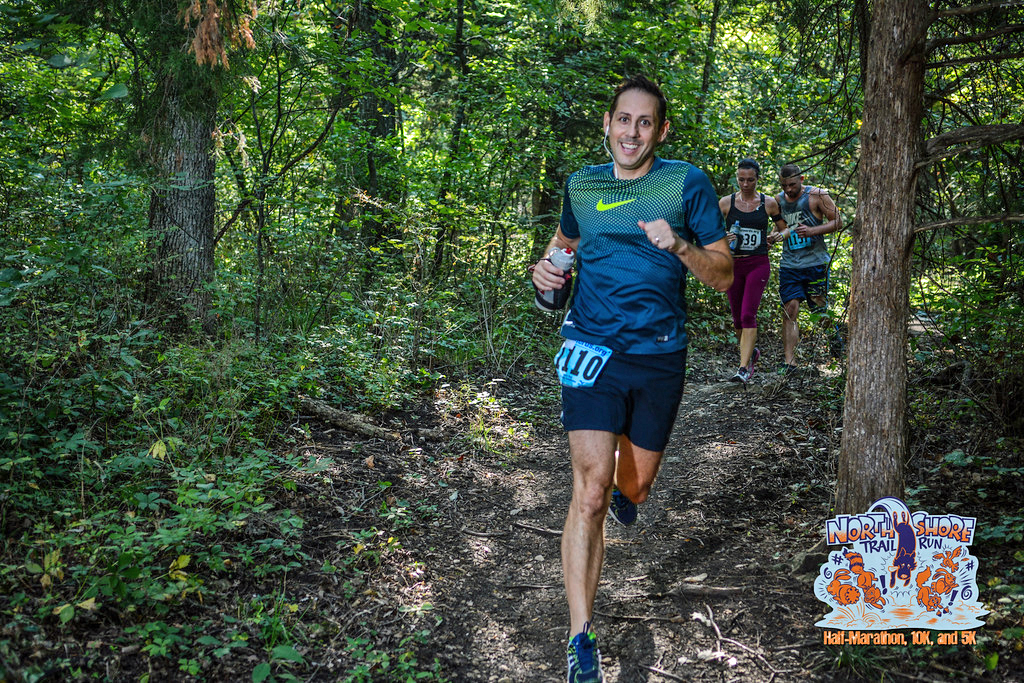 Sep 2
It was wild!  Horrible storm! But we finished. 29th year for this team! Guy in the right back in grey sweatshirt has run 28 years.  This was my 12th year. - Brenda Groskinsky
The 34th Annual Hood to Coast Relay was held Aug 28-29. The 198 mile, 36 leg relay starts at Mt Hood and ends in Seaside, Oregon. (Brenda is in the middle)