December 2016 News
Dec 30
The self-propelled in Lawrence will get out this weekend to celebrate the new year. Check the Coming Events schedule if you want to run on the road, on a trail, on a map, or ride a bike. Can anyone do all four?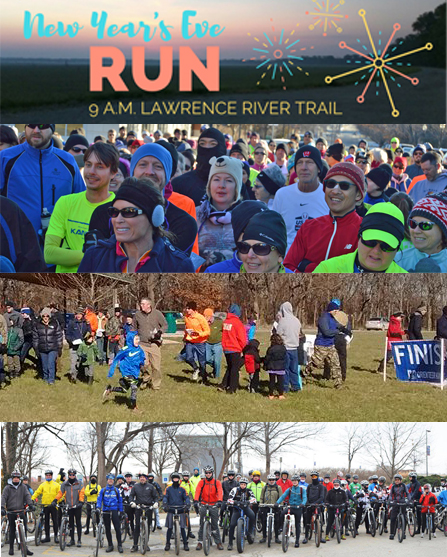 Dec 20
So it was -4F Sunday. Dee went out and ran. What to wear if you wanted to join her? Here are two sources:
1. Runners World's plug-in-your-choices checklist, and
2. The Running Room's chart.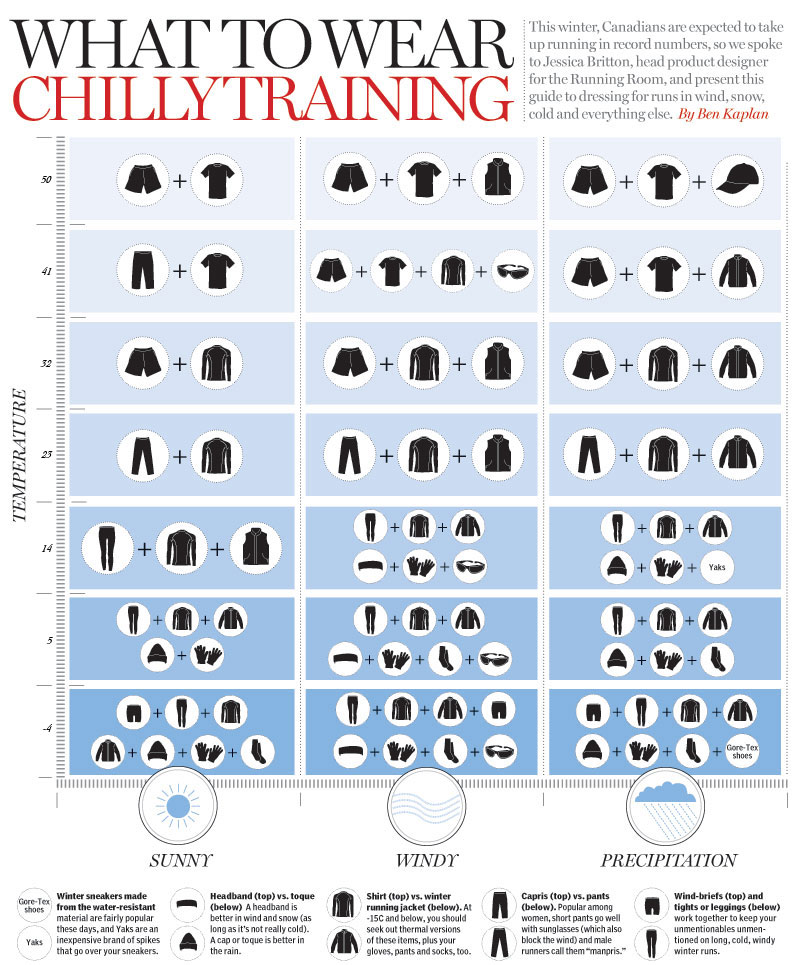 Dec 16
A yearend tradition for runners and the Dog Days workout group is the Jingle Jog hosted by Red Dog and Bev Gardner. The group met in back of Kizer-Cummings Jeweler for a group photo before running up and down Mass Street. Photos by Jerry Henley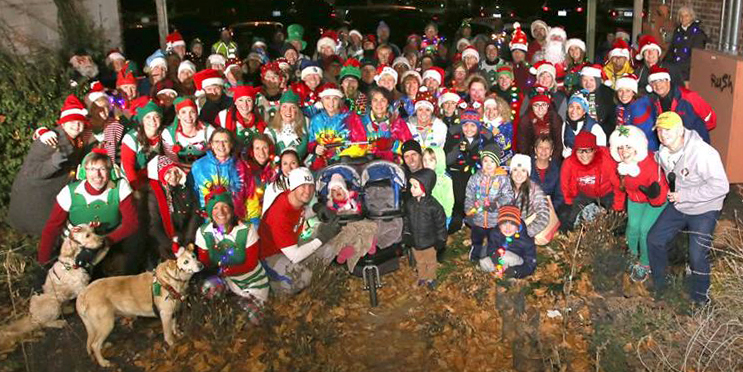 Dec 8
Joint pain, heart problems, boredom, dubious fashion. It's easy to come up with reasons not to run. So why do it at all? "You don't choose running—running chooses you." It's one of those rare pursuits where, while engaged, I'm never beset by the feeling that I should probably be doing something else. more (by Martin Fritz Huber, 12/6/16, Outside Magazine)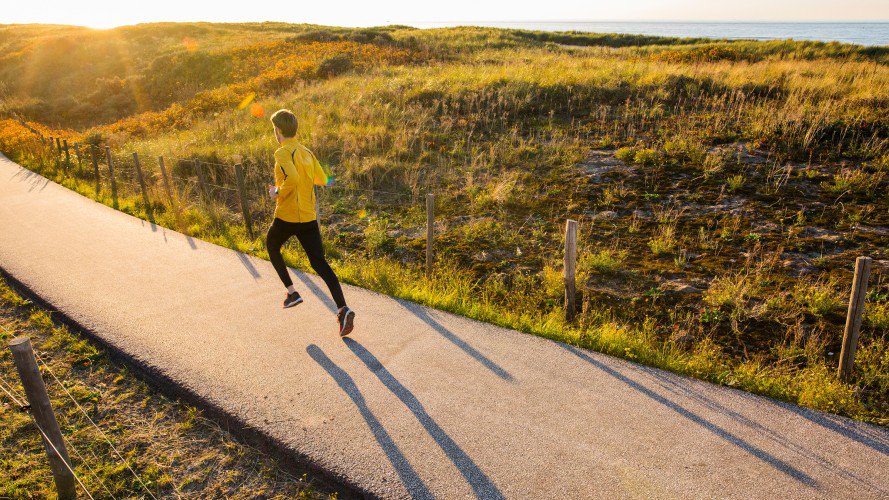 Dec 6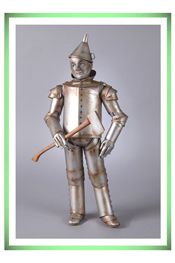 Loosening up Tin Man and Woman - a 5-minute Warm-up for Runners.
On Sunday, my wife and I drove to a local trailhead to run, sore from a week of training. We put the car in park and stepped stiffly out, impersonating the Tin Man and Tin Woman trying to do an unpracticed robot dance. Our first attempts at movement were comedy tinged with sadness, kind of like the emotions you feel when watching the evening news.
But we had an antidote to our struggles—a tried and true pre-run routine. We warmed up and proceeded to have one of our best long runs of the season.
More (by David Roche, Trail Runner Magazine)
Dec 5
Training programs for the new year:

Tesa Green and Heidi Matsakis are launching our running coach business called HT Method in January, just in time for marathon season.  We offer individualized training plans for any distance. The programs typically come with one-on-one instruction with a coach on a customized training plan, strength training, general nutrition and fueling strategies, and mobility/stretching drills. We were wondering you would be willing to advertise our contest that runs through Dec 26 for a FREE 18-week Marathon Training Plan.  Contest details can be found at http://htmethod.space/contest/
And the guru of the RunWalkLawrence program, J. Jenkins, has opened registration for his various training programs for the half marathon, 10K and 5K distances using the Galloway run/walk method - all beginnng Jan 7th. More info at: http://www.adastrarunning.com/run-walk-lawrence-1/