November 2016 News
Nov 29
The MKA Rescue Run in Topeka, Saturday evening (Nov 26) was also the RRCA Kansas 5K Championship and special awards were given to the top male and female winners in the Open, Masters, Grand Masters and Senior Masters. Dee Boeck (Lawrence) is shown with her award as the Senior Master winner.
Nov 24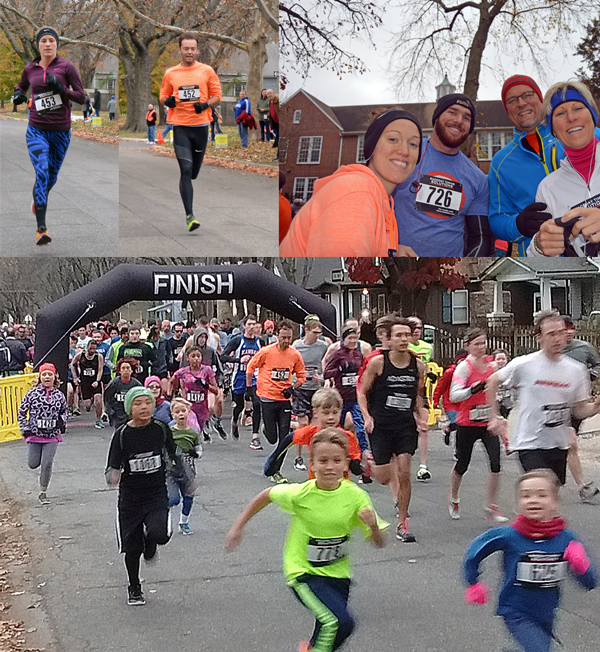 Check out the results from the runLawrence Thanksgiving Day 5K. Thank you to all the 1175 participants setting our second all-time high attendance which included Olympian Amy Cragg and female winner, now of Portland and formerly from Leavenworth, KS. It was a family sweep as Alistair Cragg (Portland, OR) won the men's race. Check out your pictures, taken by our photographer Gary Henry.
Nov 21
More photos by Kyle Morgison from the Nov 12th Billy Mills 10K.
Nov 19
Thank you to everyone who has already signed up or volunteered to help our Thanksgiving Day Run. Reminder packet pickup is available on Wed, Nov 23 at Ad Astra Running, 734 Mass, our title sponsor. Please come in after 11:30 am and before 6 pm. Allow us time to set up. Thanks to Riordan, Fincher, Munson & Sinclair for their support of the children's fun run.
We are still needing a couple more course marshals, help at the clothing bag drop table (3-4 people). Volunteers get nice long-sleeve shirts.
Nov 18
Congrats to our junior champion Wendall, pictured here wearing Billy Mills' KU championship ring. Photo from the Billy Mills 10K at the Haskell campus, Nov 12.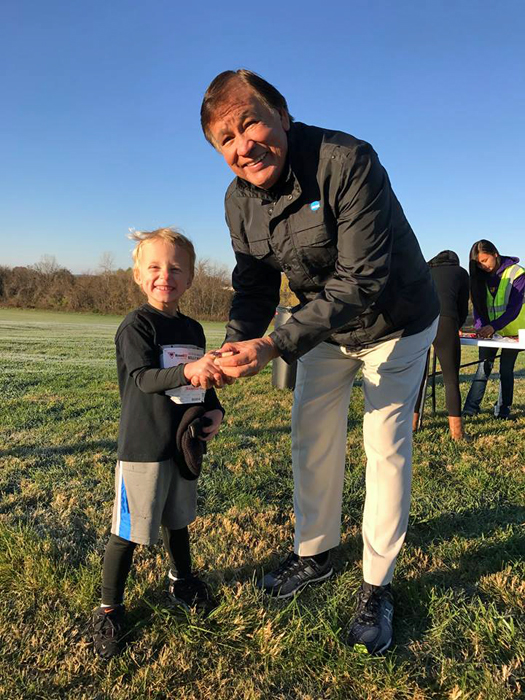 Nov 8
How does racewalking stack up against running in terms of positives (fitness and health) and negatives (injuries)?
Answer (by Gretchen Reynolds, NY Times, Sept 9, 2016)
Nov 6
Record crowd at the Kansas Half Marathon and 5K today in downtown Lawrence. 1700 total entries. Photo is of Scott McVey passing the boulder monument at Robinson Park. (more photos) | Full results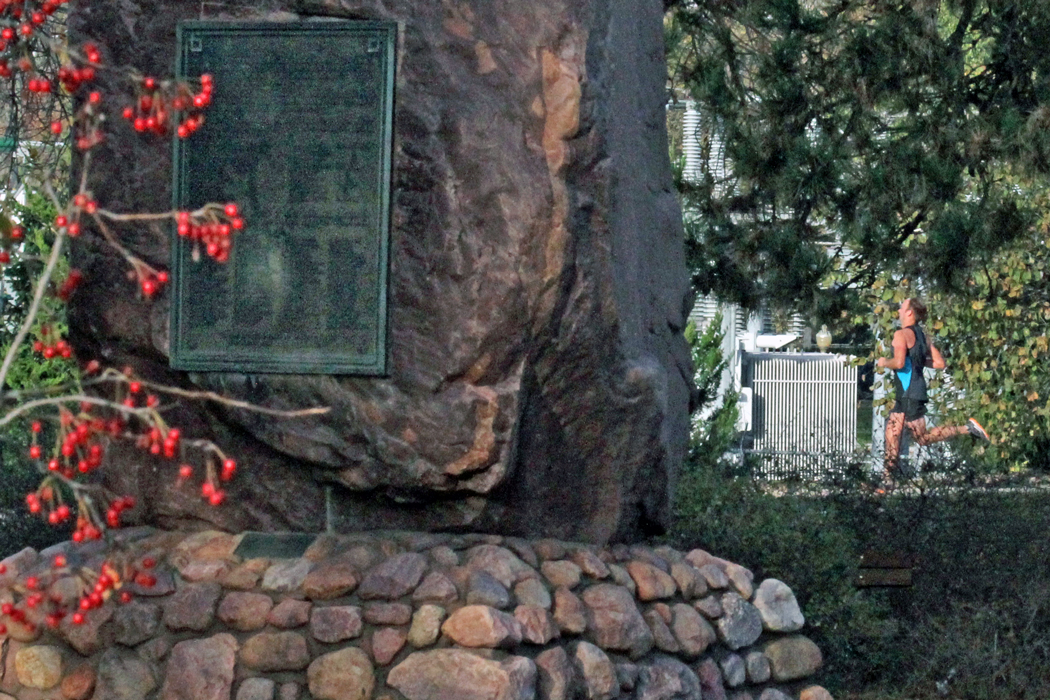 Nov 4

Dear Turkey Trotters,
One of the nicest parts of running is the time it gives you to think. And whether you are mulling over big issues, or simply considering how good dinner will taste after running a couple of miles, you've no doubt begun to wonder a little more about running and exercise.
As part of our Ask Well feature, we frequently answer reader questions about fitness and running. Here are some of our favorites and their answers.
source: Tara Parker-Pope, Editor, Well, NY TImes, Turkey Trot Tips