October 2016 News
Oct 30
Congratulations to the Free State girls cross country team - 1st place and state champions. Photo page includes many runners from the Douglas County area who ran at Rim Rock Farm Saturday.
Video interview with Free State Coach Steve Heffernan by Pat Melgares.

Oct 24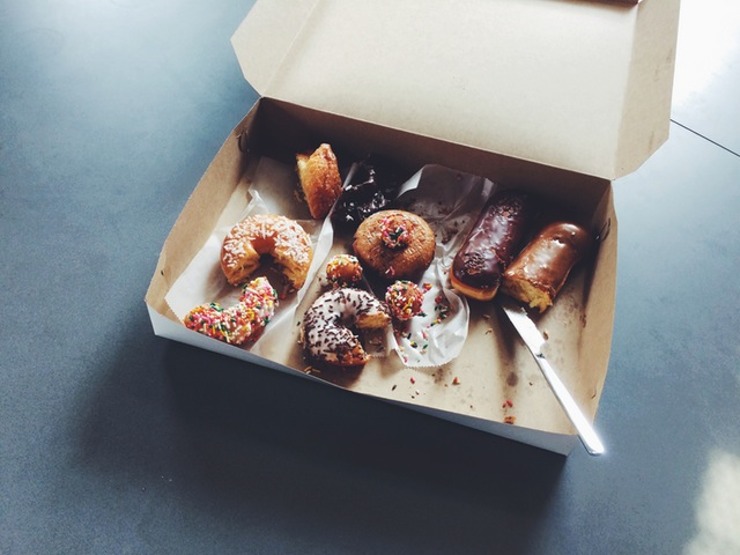 9 Running Myths You Need To Stop Believing ASAP
. . . there are no stupid questions when it comes to starting a new exercise regime. The good news is, there's no shortage of running information available online, from reputable sources like Runner's World to community-based forums like Let's Run. A simple Google search can render thousands of results. More
Oct 19
Trail Runner Magazine frequently puts out good advice on-line for both trail and road runners. Their latest - Learn to Rest, Before It's Too Late. Rules for preventing major running injuries.
Running injuries are a lot like international relations—usually, things aren't all perfect or all terrible. It's not a choice between perfect health and long-term injury, just like it's not a choice between utopian peace and nuclear war. Often, things are somewhere in between. read more
(by David Roche, Oct 18, 2016)
Oct 18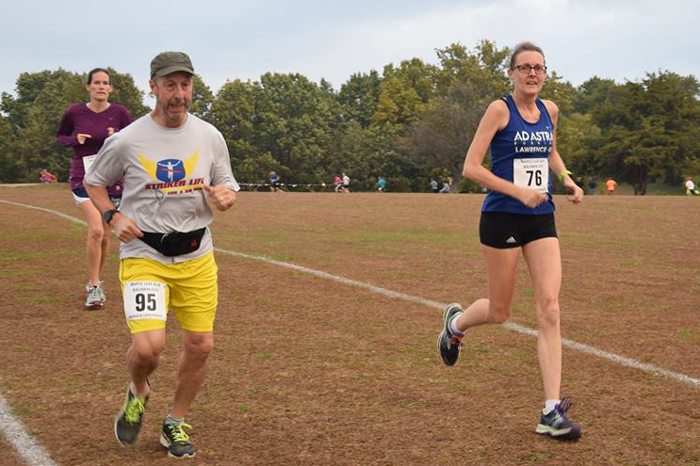 Check out the results of local runners at this weekend's races in Baldwin, Kansas City and Des Moines. Above - Annette Pierce (76) on the Maple Leaf Run course.
Oct 17
What should runners eat before a run or race? Advice by Leslie Bonci. Read (New York Times, 5/7/16)
Oct 8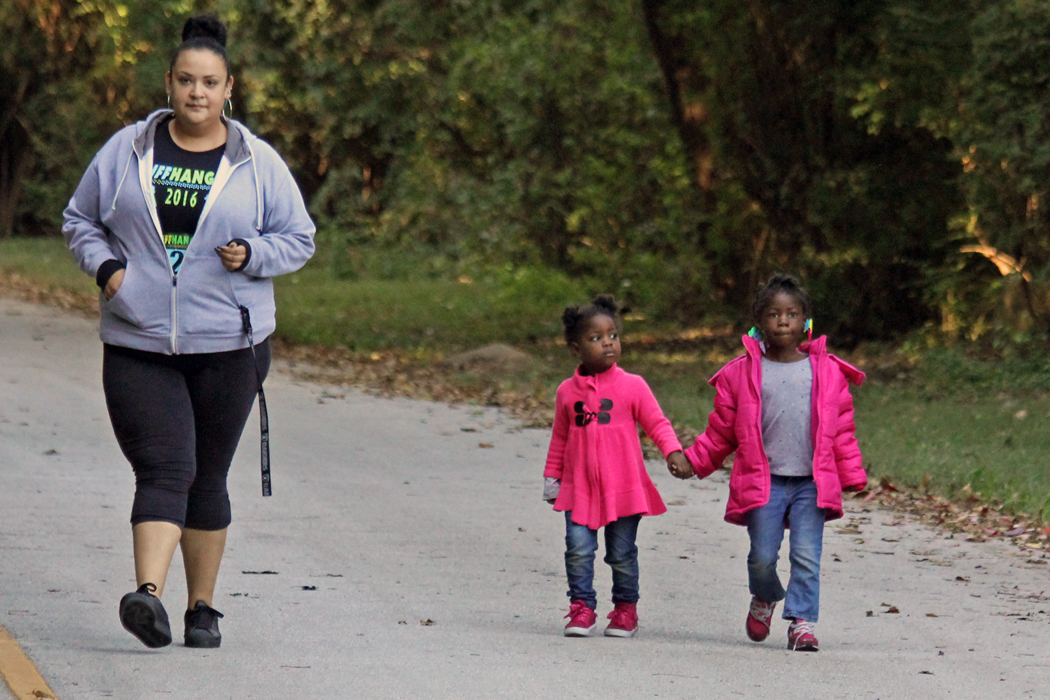 The 2016 Cliff Hanger 8K/5K changed the date from the usual November date to October 8th to conincide with the centennial celebration for the KC University of Medicine and Biosciences. Photos | Results
Oct 6
At the last runLawrence business meeting, the point was brought up again that the club should host special programs and lectures. Nothing planned yet, but this web site will post in "Coming Events" any programs on running topics hosted by other groups or businesses. Looks like a good turnout at last night's event on "Psychological Skills...to get to the Finish" at Ad Astra Running. Lauren Easton from KU's Health & Psychology of Physical Activity Program led the clinic.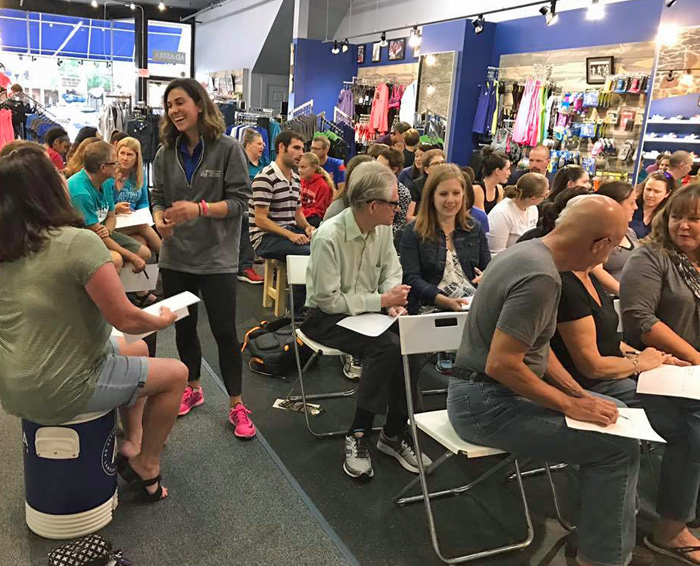 In the past we've listed events held at TherapyWorks, Garry Gribbles Running Sports, and Lawrence Memorial Hospital. We'll help spread the word on any free programs about running.
Oct 5
Congratulations on Miranda Clark-Ulrich's (Lawrence KS) win at the Fort Hays State Homecoming 5K last Saturday. Results
Oct 2
Ann Carlin Ozegovic (Lawrence) competed in the Harry K Foundation Backpack 5K at the Greene Turtle at Rehoboth Beach, DE on Oct 1. Ann was 5th in the F75-79 category.
"Had a great time. Already planning on returning next year. Lots of competition as I'm sure you saw in the results. And lots of wind. But what a great scene."
Oct 1
At the Mad Dogs' annual John Bunce Run. more photos