News - April 2017
Apr 29
A spring morning rain did not stop participants at the Hilltop Hustle 5K at Rock Chalk Park. Results
Apr 23
Random scenes from the 90th Kansas Relays.

Apr 22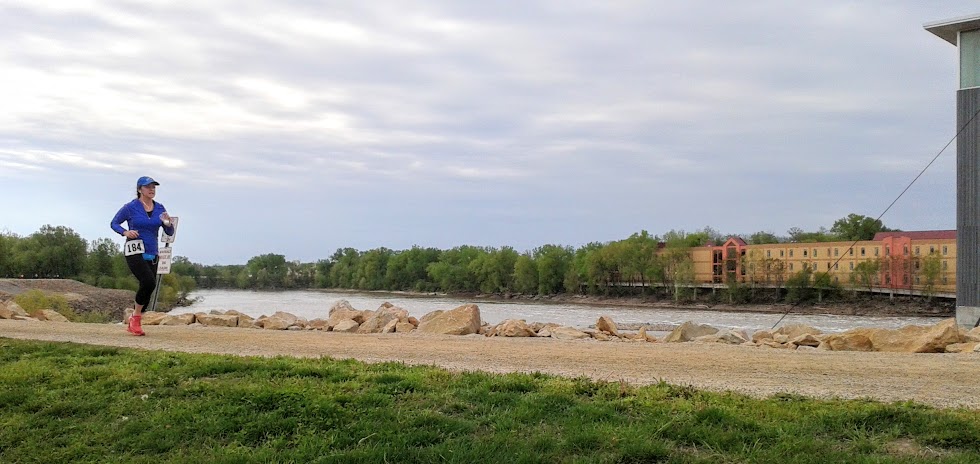 On the levee this morning for the Garry Gribbles Running Sports Free 5K Run.
Apr 21 - Barkley Marathon is the Beast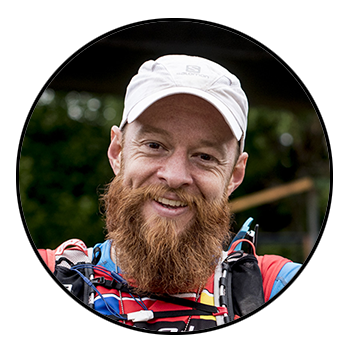 On the afternoon of April 3, 2017, practically the entire trail running world watched as Gary Robbins sprinted his way to a DNF at the Barkley Marathons, having become disoriented in the final miles of the race and accidentally taking a wrong trail back to camp.
Even the race's founder, Lazarus Lake, was shocked. "The race always seems to produce a lot of drama," he says. "But that's as close as anyone's gotten. There's been people who made it to the fifth loop and didn't finish … but no one who's gotten two miles from the finish." more
(from Trail Runner, by Ariella Gintzler, Apr 20, 2017)
Apr 20
The Kansas Relays Street Vault was again held in the parking lot in front of Salty Iguana. Kristen Hixson was the winner in the women's event.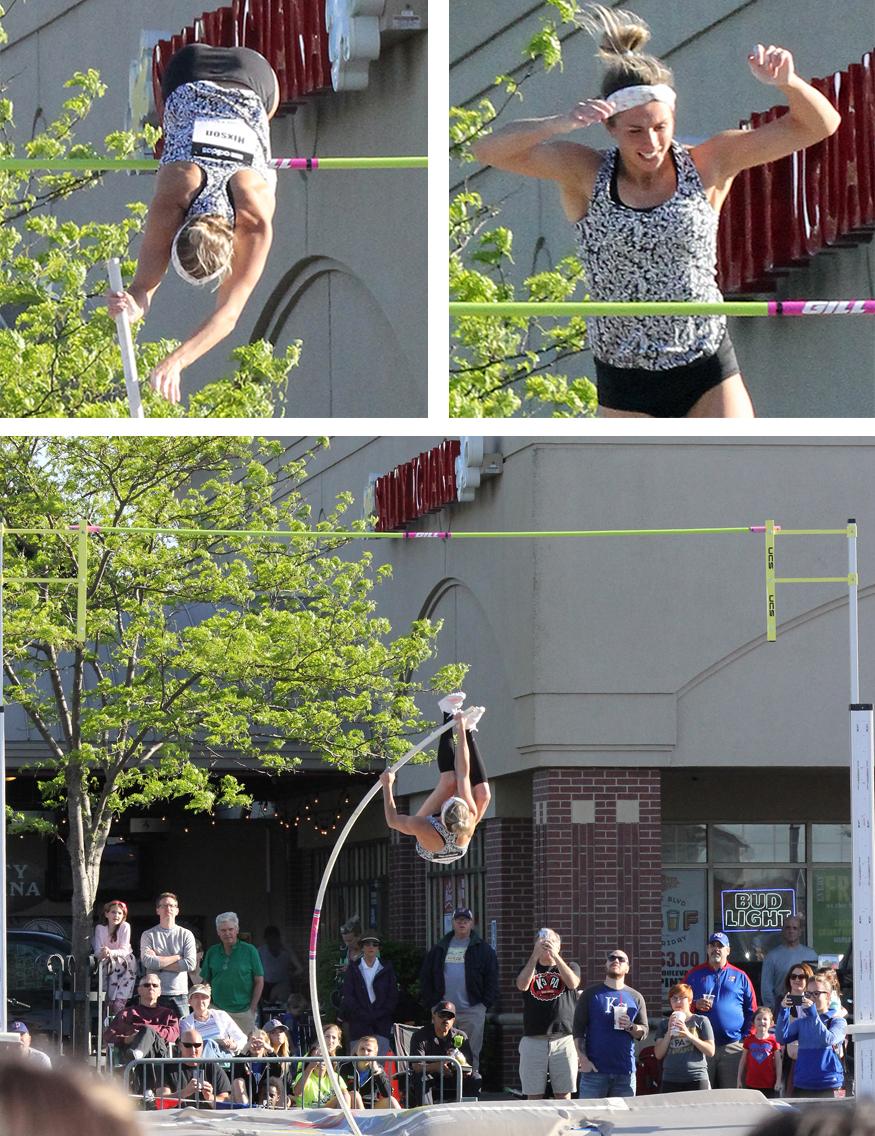 Apr 18

Results of local area runners at the Boston Marathon:
Karen Watkins, F35, Wellsville, 3:23:00
Teresa Girlolama, F30, Lawrence, 3:26:46
Jordan Calderwood, F21, Ottawa, 3:27:27
John Blaser, M60, DeSoto, 3:40:31
Rachel Peck, F41, Topeka, 3:48:10
Bryanna Krekeler, F29, Lawrence, 3:54:06
Lezlee Jones, F46, Topeka, 3:58:01
Jack Angell, M45, Tonganoxie, 4:06:25
Apr 15
If you have friends who are ultrarunners, you might have wondered what happens to them during those long runs. "No one is saying that a marathon is short or easy, but there are some huge differences — physiological, logistical and psychological — between running far and running really, really far." more
(Story by Bonnie Berkowitz, illustrations by Richard Johnson, Washington Post)
Apr 9
Congratulations to Dee Boeck on setting the new state record for the 12K in the F65-69 category. Dee along with 10 other people set new state best times at Saturday's Hiawatha Hustle in Wichita. State Records | Race Results
Kudos to Lawrence area runners who placed among the top 3 places in the categories at Saturday's Rock the Parkway Half Marathon and 5K in Kansas City.
Orvl
Place
Name
City
Category Place
Time
Half Marathon
3
Josh Baden
Lawrence KS
3rd Male
1:13:34.5
6
Brian Lewis
Basehor KS
1 M 35-39
1:16:06.0
17
Matt O'Reilly
Lawrence KS
3 M 30-34
1:23:13.3
43
Juvenal Espinosa
Topeka KS
1 M 40-44
1:28:25.5
45
Michelle Andrew
Topeka KS
1 Top Fin
1:28:37.8
87
Jennifer Kongs
Lawrence KS
1 F 25-29
1:33:55.8
152
Brian Daldorph
Lawrence KS
1 M 55-59
1:37:37.9
587
Kathleen Johnson
De Soto KS
2 F 60-64
1:50:34.0
5K
14
Maurice Monteau
Lawrence KS
1 M 45-49
20:54.5
17
Joe Berry
Lawrence KS
3 M 25-29
21:01.2
70
Kerra Cissne
Lawrence KS
2 F 25-29
24:14.3
167
Stacy Riggins
Lawrence KS
1 F 55-59
26:48.7
58
Luke Phelps-Roper
Topeka KS
1 M 1-14
23:43.5
Apr 2
The annual Brew to Brew run benefits the Cystic Fibrosis Foundation. Every runner donates a minimum of $10 to help defeat this dreaded disease.  In 2016 The Kansas City Track Club was able to donate $40,000 to the Cystic Fibrosis Foundation. Above the RWB runner crosses the last bridge outside Lawrence.