News - May 2017
May 31
ESPN Run, a Spanish language website, often has reports in English with Spanish subitltes. The coverage from this year's London Marathon presents a middle-of-the-pack runner's experience training for and running in the race. It's a full report, so allow time to view it all.
Didn't see any of these these at last weekend's races.

May 30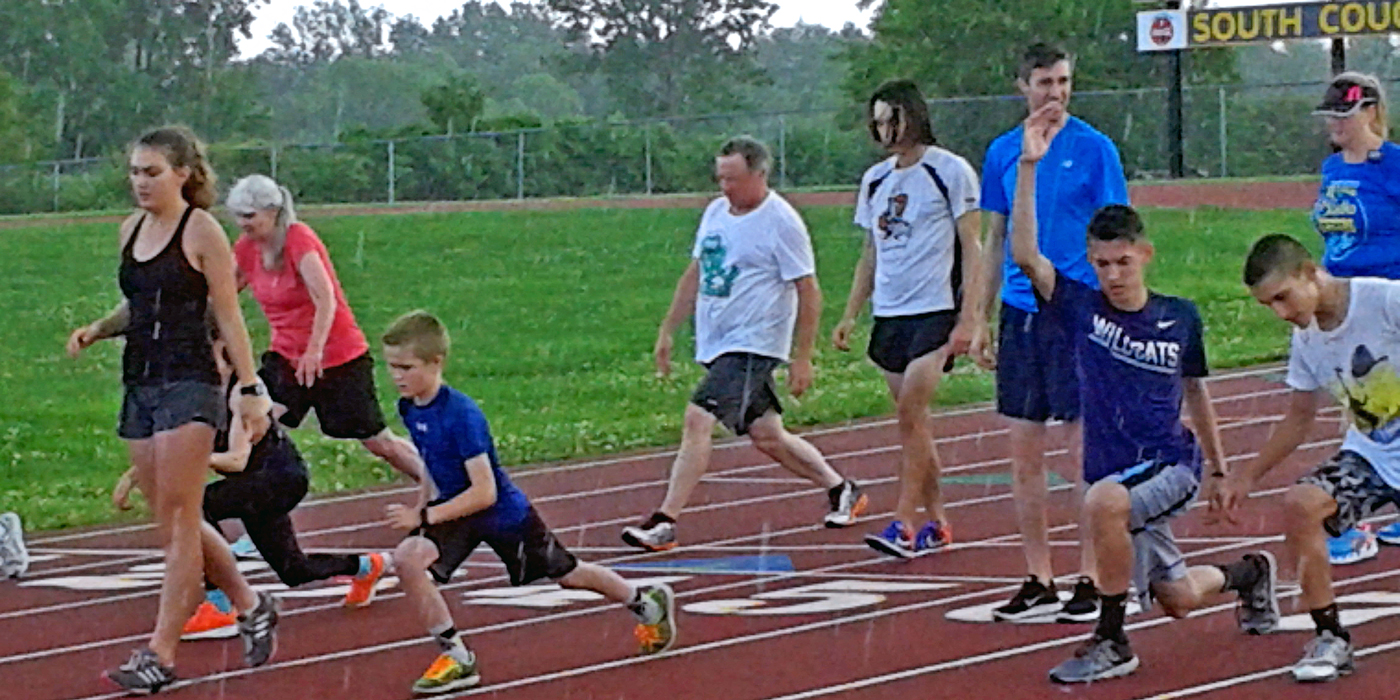 The first workout of the Tuesday Night Track Training Porgram didn't let a summer burst of rain stop them The 5-week program is coached by Paul Hefferon. The program is to prepare participants for the July 7th Ad Astra Moonlight Relays.
May 29
The 5K Home Run this Memorial Day started by the Douglas County Courthouse. Good weather and a record crowd today. Results | Photos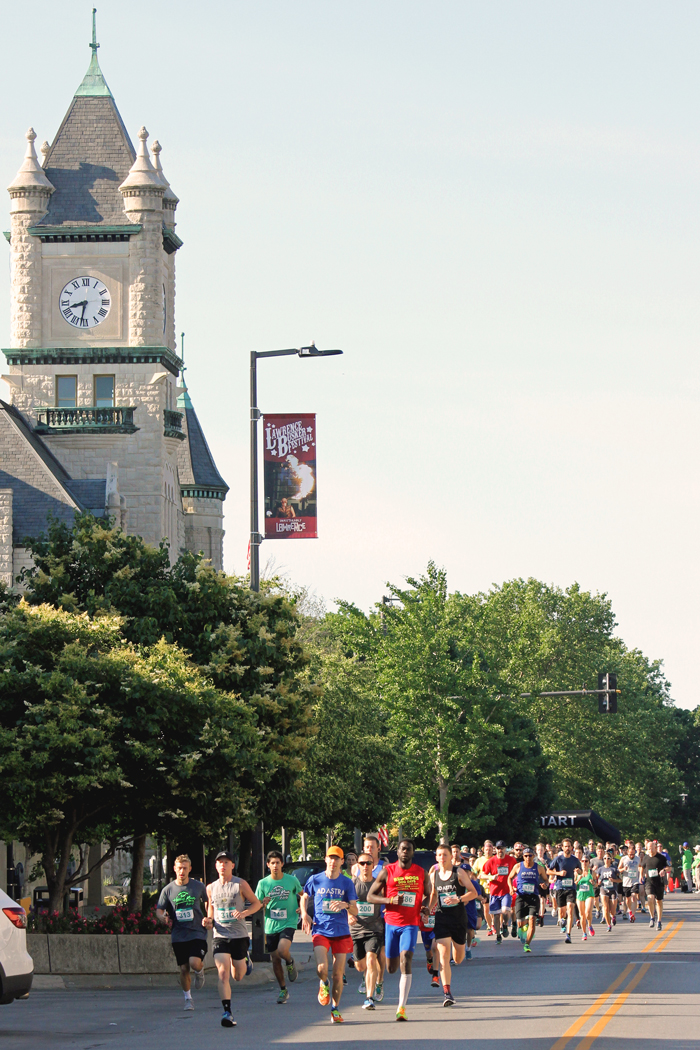 May 14
Scenes from the KC Express Mothers Day 5K.
May 12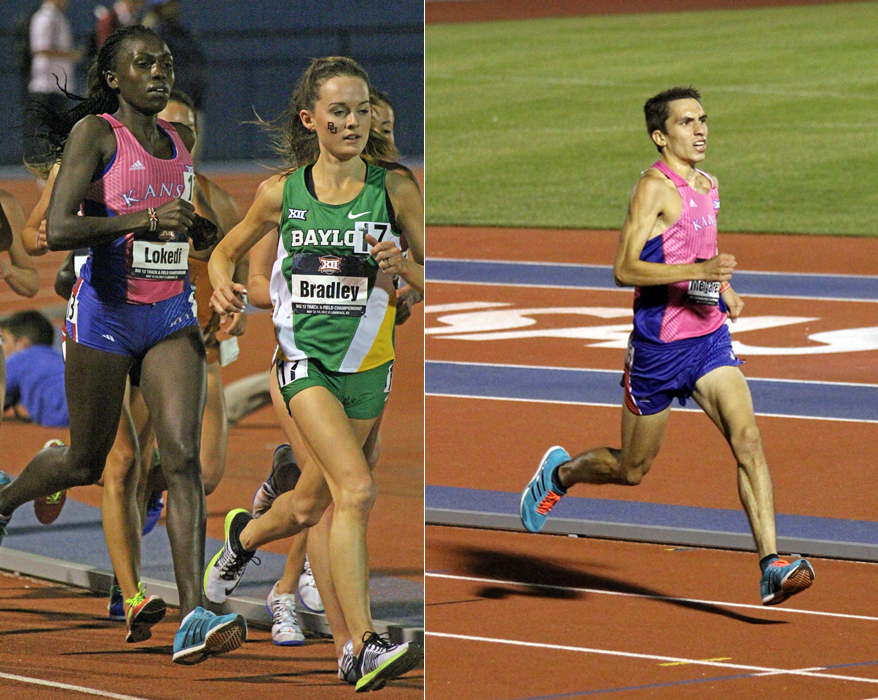 The Big 12 Track Championships began today. In the evening KU's Sharon Lokedi won the women's 10000 while Chris Melgares nabbed a 3rd place medal in the men's 10000. KU's Glen Duberev won the men's hammer throw competition. The championships contiuneu through Sunday evening.
May 11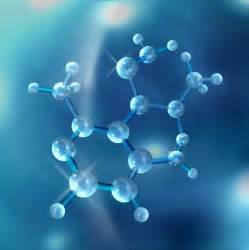 Chase Performance Gains by (Safely) Increasing Your Mileage
. . .it's the "process of removing, molecule by molecule, the very tough rubber that comprised the bottoms of his training shoes." more (from Trail Runner, David Roche, May 9, 2017)


May 7
Climbing Bunker Hill at the Skyline Shuffle 5K. See more photos by Gary Henry.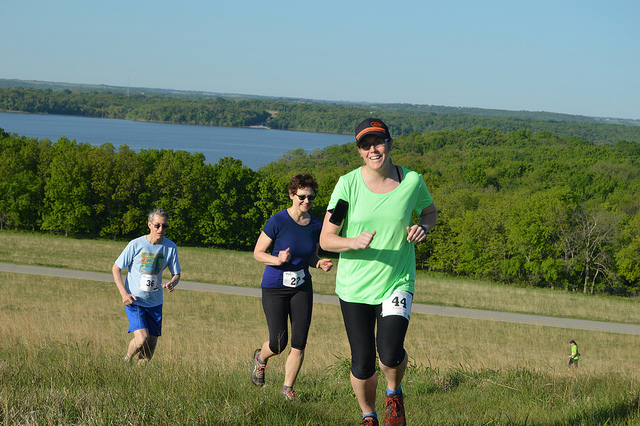 May 6
2:00:25!
May 5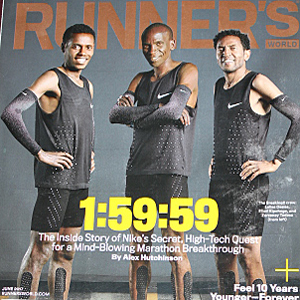 The attempt to breaking 2 hours in the marathon is scheduled for Saturday, May 6, at 5:45 a.m. Milan time, or 10:45 pm (Lawrence time) on Friday night. Nike is providing a live stream on its website. The Nike social media channels on Twitter, Facebook and Youtube will also be streaming the event. If the weather isn't perfect the organizers are willing to wait a day or two.
What can you accomplish in two hours? You might cook a nice meal, finish a load of laundry, or maybe crush a long workout at the gym. But what about running a marathon? more (National Geographic article by Michelle Z. Donahue, May 4, 2017)