August 2014 archives
Aug 30
Here's another exciting finish video. On Thurs, Aug 28, Jenny Simpson won the 1500-meters in Zurich, and with it, the Diamond League overall title in the event. She became the best miler in the world in 2014, and in a sport that often mires itself chasing times or medals, Simpson's accomplishment had nothing to do with either and was more rewarding than both.
Aug 29
Former Olympic champion Billy Mills will attend a ceremony Sat, Aug 30 to unveil a new walking trail to be used by the Kickapoo Nation on the tribe's reservation near Horton. Ribbon cutting for the trail is scheduled for 8:45 am, followed by a walk at 9.
"Billy is going to speak about the impact of the horrendous epidemic condition of diabetes on Native American people, including the issue of suicide among Native American people," said Steve Cadue, tribal chairman for the Kansas Kickapoo. more
Here's the broadcast (including all the ads) of Billy Mills on This is Your Life in 1984. The original VHS tape (Sept 2013) was given to KU teammate Ernie Shelby as a gift by the producers of the show celebrating Billy's life and that Olympic win in Tokyo. Among the surprise guests was Coach Bill Easton.
Special note: On that famous win in Tokyo 50 years ago, American television viewers were able to hear the surprise and drama as NBC expert analyst Dick Bank screamed, "Look at Mills, look at Mills" over the more sedate play-by-play announcer Bud Palmer, who seemed to miss what was unfolding. For bringing that drama to the coverage, Bank was fired.
Aug 28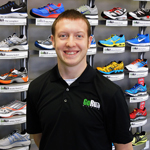 Welcome to our new Kansas RRCA rep.
Hello!  My name is Trevor Darmstetter. I am excited to be the new Kansas RRCA State Representative.
A portion of what I will be doing is helping to support Kansas club/events, selecting state championship events, encouraging RRCA programs like the upcoming Run@Work Day and Run@School Day, and assisting you with anything RRCA related. 
I am going to be very active on the Kansas RRCA facebook page (this replaces an older Facebook page) and encourage you to "like" this page along with asking you and your club members to do the same. I want to use this as the primary way to promote any of the state clubs' programs and events. 
I look forward in working with you and if there is anything that I can do for you, please let me know. Thank you!
Aug 23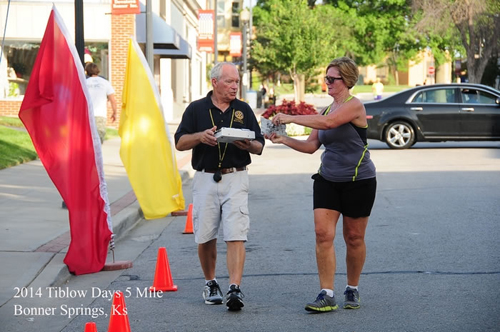 A competitor at the finish of the 36th Annual Tiblow Trot 5 Mile in Bonner Springs shows her bib number to get recorded. results (photo by SeeKCRun)
Aug 22
On Aug 12, Joe Pavey of Great Britain raced for gold while competing against the top athletes in the world at the European Track Championships in Zurich. She has never won a gold medal before and no woman has EVER won gold at 40 years old in this event. You have to watch every single second of this.
Aug 21
Defenders of Lawrence met at 5:05 am at Garry Gribbles Running Sports for a 5K run to commemorate the 151st anniversary of Quantrill's Raid. more photos
Aug 19
Thank you Ann and Randy Nordquist. They were the first to discover the web site to enter this year's Thanksgiving Day Run. We are open for business. Join the Nordquists for another fun run in our 11th year. Sign up at www.runlawrence.org/TDay5k.html.
New to running, we are offering a training program led by our RRCA certified coaches this year. Click on the 5K training tab above.
Aug 18
Start of cross country season - On a hot summer afternoon, the Youth Running Program for middle school cross country got underway at Broken Arrow Park. Coach Dan Kuhlman leads the group on their first workout. More info on the program. More photos

Aug 15
The Oct 5th Sandrat Trail Run will be a "fun run" this year.
From Steve and Marcia Riley: "There will be no official distance, so you can run as little or as much as you want.  There will be no t-shirts, no awards, no food, no pictures, no trail markings, no waivers to sign, and NO COST. You can still make a donation to The Ballard Center, so feel free to bring food items and/or money to donate. For more information.  We plan to do an official race again in 2015."
Aug 10

The Beast of Lecompton -
Congratulations to Dan Kuhlman for his 2nd place finish among the M60s at the Ed Anacker Bridger Ridge Run in Bozeman, MT, Aug 9. Dan was only 3 min. back of the winner, Bruce Maxwell, a Bozeman local. The Bridger Ridge Run "once was America's Most Rugged Trail Run." The run is 19.65 miles of brutal climbing and descending, complete with unstable footing, unpredictable weather, and miles of exposure along the ridge line of the Bridger Mountain range. results
Aug 9
Photos from the Deanna Rose Farmstead Challenge 5K in Overland Park.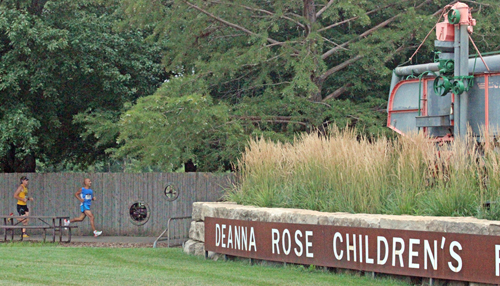 Aug 6
New Runner: 5 common mistakes newbies make (and not-so-new). A bag of marshmallows and a bunch of 4-year-olds can teach new runners a valuable lesson. more
(by Ryan Wood, June 2014, competitor.com)
Aug 4, 1909
"The Iron Horse of Kansas", track legend Glenn Cunningham, is born in Atlanta, Kansas. Cunningham set many records in the one-mile run during the 1930s and won the Sullivan Award in 1933 for being the top U.S. amateur athlete. more
---
Aug 3
The State of Kansas and the City of Lawrence are jointly considering the development of an Outdoor Lifestyle Center at Clinton State Park to create unique outdoor recreational opportunities, increase tourism and enhance economic development in the region. The state and city are studying the feasibility of developing a project similar in design to the U.S. National Whitewater Center in Charlotte, NC (USNWC.org) and invite the public to participate in the discussion.
The partners will host two informal public workshops on Tue, Aug 5 at 1:30 pm and 6:30 pm at the Depot in Lawrence, 402 N 2nd. The agenda will be the same for both workshops. A facilitator will guide the discussion.
To be sure sufficient materials are available, RSVP to Linda Craghead or call 785-296-2281.
Aug 2
Photos from the Kansas City Cross Country Challenge at Shawnee Mission Park this morning. Below, Kelly O'Brien from Lawrence, KS is on the left in the men's 5K race. Results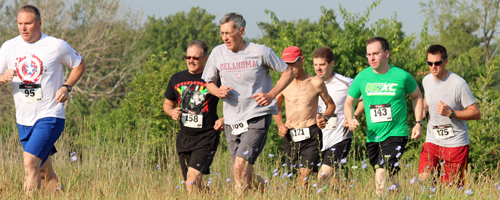 And from Friday night's Psych Night Run at Wyandotte County Lake Park. Greg Burger (Lecompton) on the return route of the 10K. More photos from Mile 90 Photography.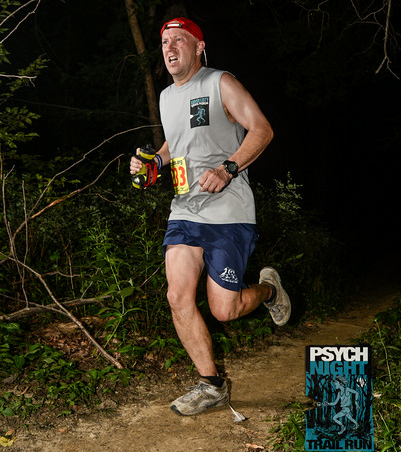 Aug 1
Online registration is now open for the Middle School XC program sponsored by runLawrence.
Printed registration forms can also be found at Gary Gribbles Running Sports, Sunflower Outdoor and Bike, and the Lawrence Middle School offices. Feel free to e-mail Dan Kuhlman if you have any questions. Looking forward to a great running fall!