August 2016 News
Aug 27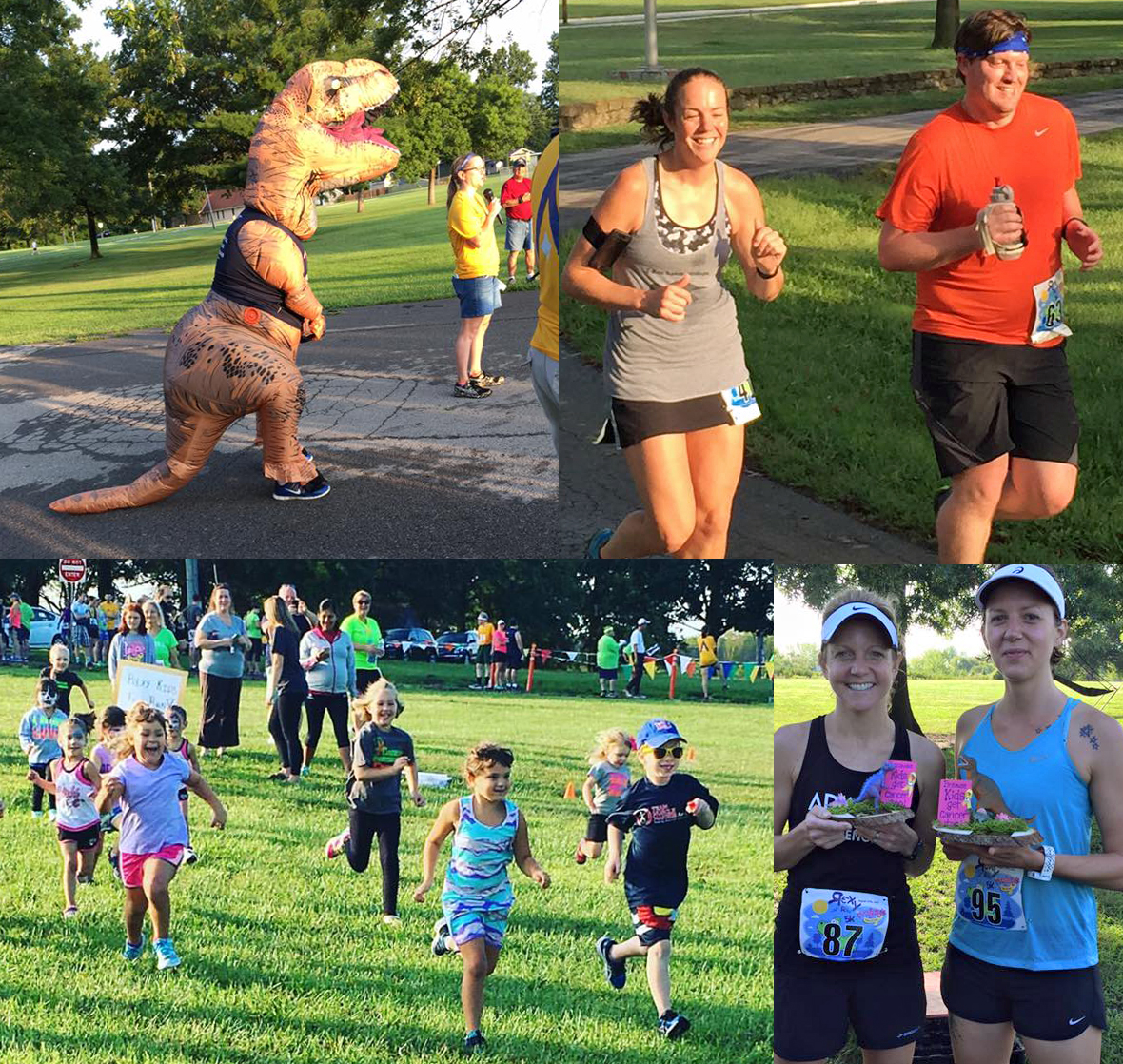 Scenes from Saturday's Rexy Run 5K at Broken Arrow Park. Race director Kristina Selters talks to the crowd with the Rexy mascot watching. Nicole Green and Jeff Triplett; kids fun run; Susie Fagan and Jennifer Kongs with their trophies. (photos by David Baloga, Heidi Matsakis)
Race results
Aug 26

The trampled nobility of the 1,500-meter race -
It was arguably the best moment of the Rio Olympics and I nearly missed it. Lost in NBC's buildup of Matt Lauer's one-on-one exclusive interview with swimmer Ryan Lochte as the network began its prime-time coverage on Saturday night, was an almost "oh by the way folks" mention that the men's 1,500-meter race was taking place on the track at Olympic Stadium. more
(Paul Guggenheimer, Pittsburgh Post-Gazette)
Aug 21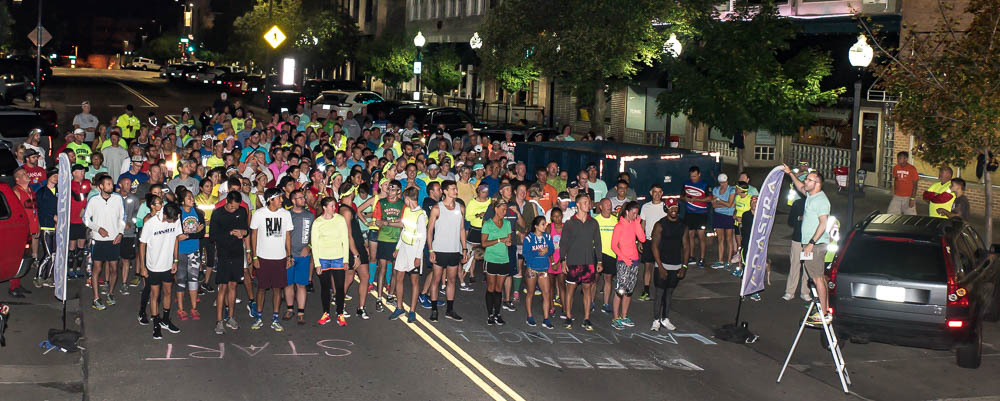 Start of the Defend Lawrence Run at 5:05 am today. (Mike Willoughby photo)
Aug 17
Bill's Take: on the Aug 13th Rossville Tall Corn 5K and the Aug 6th We're with the Band 5K in Overbrook.
Aug 16
New or returning to running? runLawrence member Ellen Young is offering a training program with Parks & Recreation this fall, beginning Sept 13. Train with Ellen and get ready to run the Thanksgiving Day 5K. The class meets Tuesdays at 6 pm. more info

Aug 3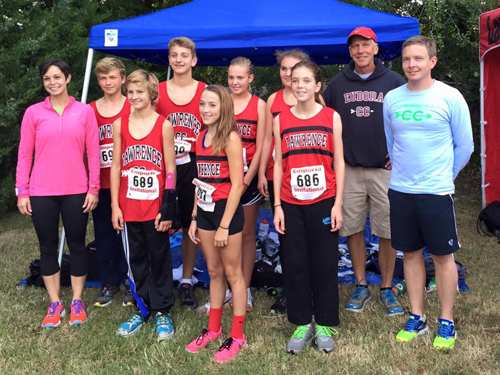 Due in part to the fact that two of our regular volunteer coaches have accepted coaching positions with the two Lawrence high schools, runLawrence is unable to offer its popular middle school cross country training program this fall.  Any inquiries from anyone interested in filling these vacancies would be welcomed.. read more
Aug 2
It's August. Ads are out for back-to-school sales, KU students are getting into their apartments, and registration is open for the Thanksgiving Day Run. Thank you Robbie Kieffer for being the first person to sign up. Click on the link to find out more about runLawrence's annual event, now in its 13th year.
Aug 1
On July 30 Dan Kuhlman won the M60-69 category at the Pikes Peak Ultra 30K in 2:50:32 ahead of two Coloradoans; and 41st overall. One tough flatlander that Dan.