March 2016 News
Mar 30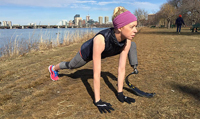 On April 15, 2013, Adrianne Haslet-Davis woke up in a Boston hospital to a horrific new reality. Her left leg below the knee was gone.
While on a walk with her husband - who had just returned from a tour in Afghanistan - the couple found themselves in the path of one of the two bombs that went off during the 2013 Boston Marathon.
The professional ballroom dancer, then just 32 years old, was devastated. But she became set on not letting the event define her. more
(by Thersa Juva-Brown, Active.com)

Mar 25
The key to reaching your potential is not running hard but learning to run easy.
In general, you will get 80 to 90 percent of the way to your genetic limitations by running a lot at an "easy" pace. Easy running causes almost every positive adaptation you want as a runner—stronger muscles, a bigger heart, more capillaries to let that big heart pump blood to those strong muscles. more (David Roche, Trail Runner, 3/21/16)
Mar 23
Lawrence and Wichita were representedf at the National RRCA Convention in Dallas, Mar 17-19. Shown at the BBQ dinner at Eddie Deans are Brenda Groskinsky, Dee Boeck, Gene Wee and Trevor Darmstatter. Trevor is the Kansas RRCA State Rep. (Rico Photo DFW)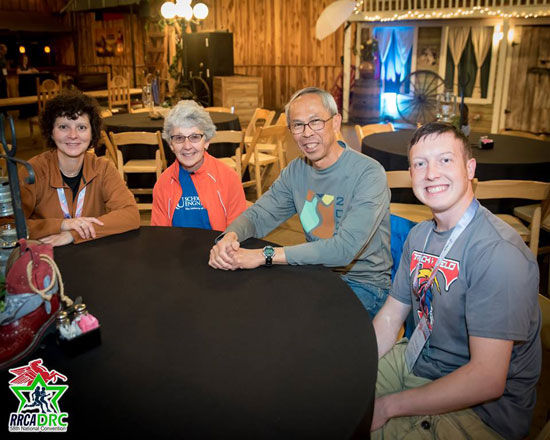 Mar 16
Why Hill Repeats Make You a Better Runner - While hill repeats have been a mainstay on the workout rotation for runners for decades, there actually isn't an abundance of academic research on the practice. New research, however, is changing that, proving it to be well worth the effort. more (by Mackenzie Lobby Havey, from Competitor.com & Triathlete)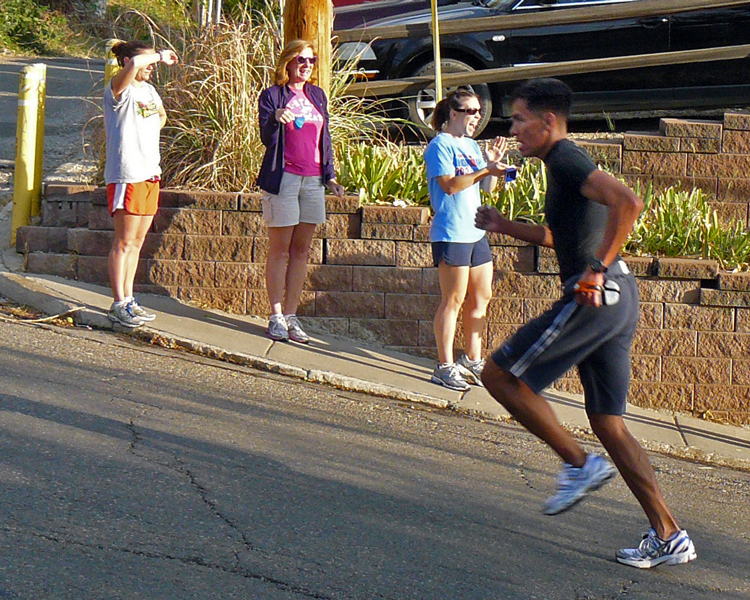 Mar 11
In Lawrence you can celebrate St. Pat's Day, Mardi Gras and Pi Day with running events. Check out the 90 Mile Photos from this year's Pi-Day Pi-Half Trail Run. Pi Day = 3.14.16. The River Rotation in the event name is due to the retracing of the first loop by doing the second loop in reverse direction. Then, there's pie for everyone. The annual event is hosted by the Lawrence Trail Hawks. Results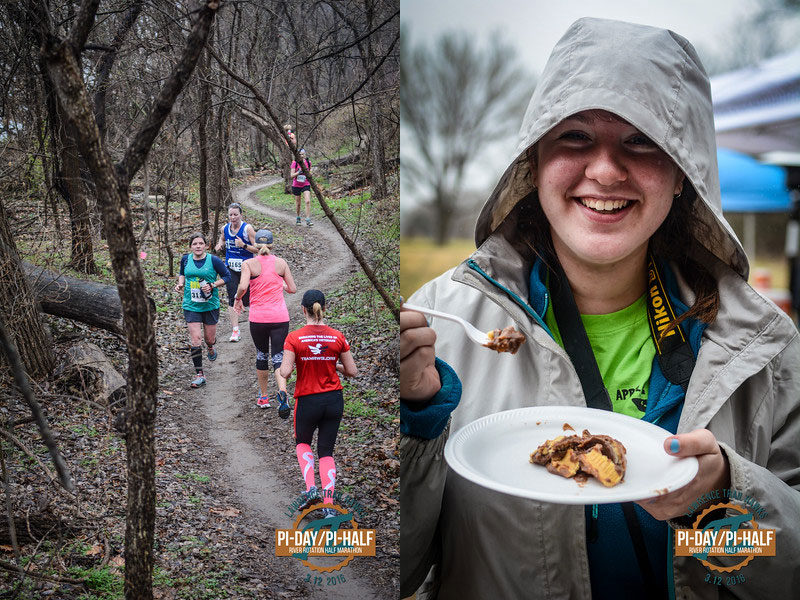 Mar 10
4 Tips for Ramping Up Early-Season Mileage. Coming back after a winter break is a high-risk time for runners. Here's how to ward off injuries that could derail your training. more
Mar 6
Funding was awarded to local running programs and elementary school marathon clubs at a ceremony hosted by the runLawrence club, Sunday, March 6th.  Funding comes from the annual Thanksgiving Day Run.
It was an opportunity for many of the school program coordinators to meet each other and share their experiences.
The photo shows the various coordinators from the schools and programs along with some of the runners. Lower left are the Elizabeth Burger who emceed the ceremony and club president Brenda Groskinsky.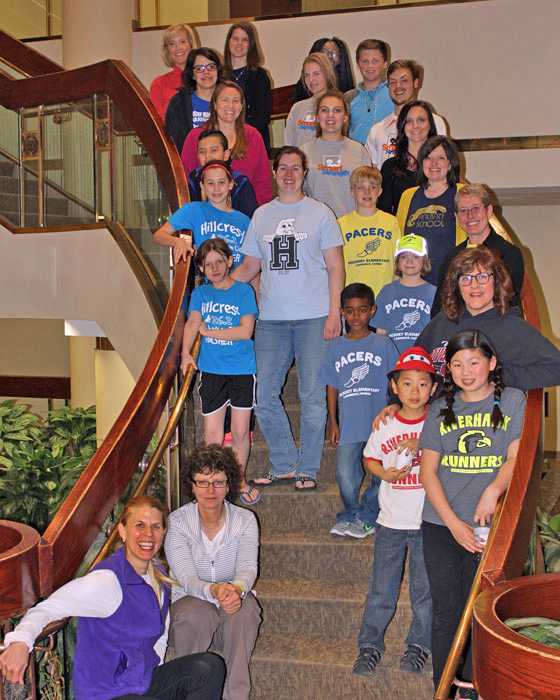 Mar 5
Photos from Saturday's Shamrock Shuffle.
Mar 3
Long-distance running takes toll on joints, But it may be temporary. Cartilage between knee, ankle and foot joints has ability to regenerate, study suggests. more

Mar 1
Fix Yourself (Without Doing More Damage). DIY recovery tools like foam rollers and lacrosse balls can help you heal, but also carry risks if you use them wrong. more (by Alex Kurt, from Trail Runner)