News - July 2017
July 31
That American tradition - families gathering together for Thanksgiving, first to run a 5K, then home with the family to feast. Registration opens today.
July 28
The 51st USATF Hershey National Junior Olympic Track & Field Championships were held in Lawrence, KS July 24-30 at KU's Rock Chalk Park. Here are scenes from Fri, July 28.
July 26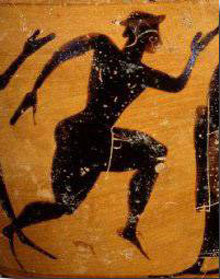 Does spending years running marathons or cycling for long distances potentially strain someone's heart?
Two major new studies of athletes and their coronary arteries suggest that the answer may be a qualified yes. Both studies find that endurance athletes, especially men, who spend years training and competing show a surprisingly high incidence of plaques in their arteries, which can be a hallmark of cardiovascular disease. more
(by Gretchen Reynolds, NY Times, July 19, 2017)
July 15
Photos from the Lawrence Trail Hawks Snake Run at Clinton State Park. Photos below by Gary Henry.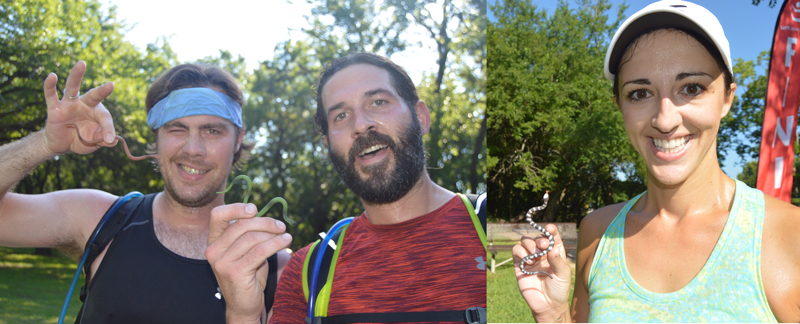 July 9
Kansas City trail runner Todd Chandler produces nice videos of his runs. Here's his report from this year's Night Hawk (held June 24-25).
July 8

Many of the procedures people undergo to counter chronic knee pain in the hopes of avoiding a knee replacement have limited or no evidence to support them. Some enrich the pockets of medical practitioners while rarely benefiting patients for more than a few months.
I wish I had known that before I had succumbed to wishful thinking and tried them all. more
(by Jane E. Brody, July 3, 2017, New York Times)
July 7
The mile competition at the Ad Astra Moonlight Relays - Community Track Meet, at the Free State High track. July is the month of the Full Buck Moon and hence the choice of July 7th for the Moonlight Relays. more photos
July 4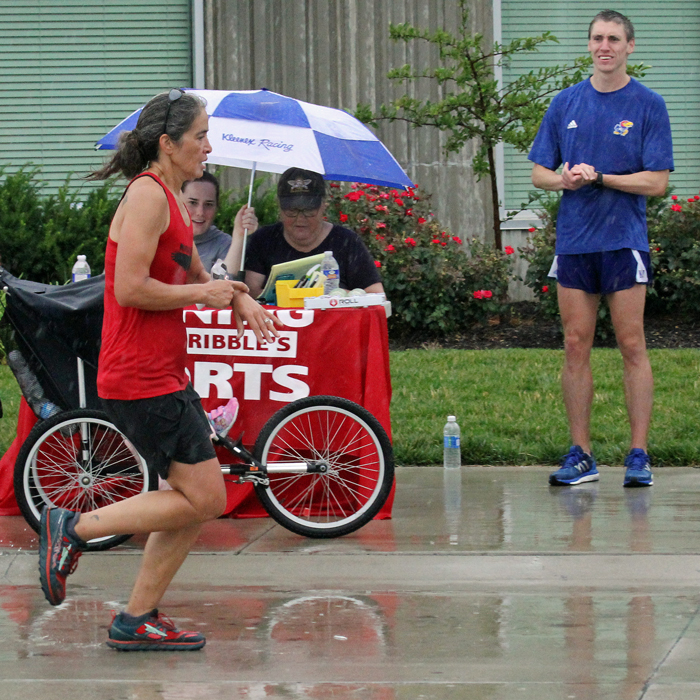 Ami Weidler-Hyten celebrated the 4th of July running in the rain with about a hundred other people at the Freedom 5K and 10K hosted by Garry Gribbles Running Sports. The free races were held at Sports Pavilion Lawrence, Rock Chalk Park and the Baldwin Creek Bikepath.